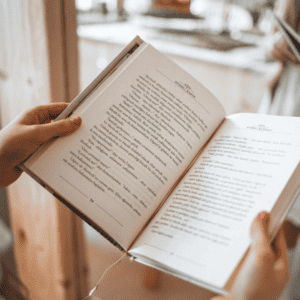 The path of entrepreneurship is one of continuous growth- is something we hear often. While it makes sense that taking time out of your busy schedule is a task next to impossible (especially when you have to shoulder almost every task in the company), it still remains one of the most important things to do as an entrepreneur.
More than anything, taking the time to read and doing absolutely nothing else provides you with a creative outlet and the space to air out the toxicity you bring home from the corporate world (just kidding, or am I?). Anyway, here is a list of some of my top picks that you should definitely read. 
Harsh Realities
First of all, kudos to whoever came up with the title. Yes, we see what you did there. Here is the book's blurb:

"Breaking away from the shackles of family-run Bombay Oils Industries Ltd, Harsh Mariwala founded Marico in 1987. Today, the homegrown Marico is a leading international FMCG giant which recorded an annual turnover of over Rs 8000 crore last year. Their products, like Parachute, Nihar Naturals, Saffola, Set Wet, Livon and Mediker, are market leaders in their categories. This is the story of grit, gumption and growth, and of the core values of trust, transparency and innovation which have brought the company to its current stature. Co-authored by leading management thinker and guru Ram Charan, Harsh Realities is a much-awaited business book by an innovative and clear-headed leader who built a highly professional, competitive business from the ground up."
The book is packed with value. For once, you won't feel like you are reading about a businessman who refuses to come off his high horse through the entirety of the book. Rather, expect a close account of what went behind creating the behemoth Marico is today.

Being in the top position in startups, entrepreneurs often get sucked into the abyss of power and ego. Harsh Mariwala will teach you what it means to lead and set aside your ego to create a team like no other. 
Personal MBA
Do you need to have an MBA to be an entrepreneur? According to Husson University, "It is not necessary to have an MBA degree to become an entrepreneur. Many successful entrepreneurs in the past have achieved great success without having a business degree."
In an interview with Forbes, founder and entrepreneur of The Better Leads Institute, Sid Clevinger, said,
"MBAs teach you how to run a business with no resistance and no setbacks. Getting an MBA is like using a learning template for business that doesn't exist in the real world. As an entrepreneur, my biggest wins were when I had a plan, and then got punched in the mouth and won, when I got blindsided or lied to, and I was still able to come out on top. My MBA did not prepare me for those moments—that's the difference I see in MBA holders and true entrepreneurs."
If knowledge is what you truly seek, Personal MBA is your Holy Grail. Take a look at the table of contents, and you will know what I am talking about. The blurb reads,

"Getting an MBA is an expensive choice-one almost impossible to justify regardless of the state of the economy. Even the elite schools like Harvard and Wharton offer outdated, assembly-line programs that teach you more about PowerPoint presentations and unnecessary financial models than what it takes to run a real business. You can get better results (and save hundreds of thousands of dollars) by skipping B-school altogether.
Josh Kaufman founded PersonalMBA.com as an alternative to the business school boondoggle. His blog has introduced hundreds of thousands of readers to the best business books and most powerful business concepts of all time. Now, he shares the essentials of entrepreneurship, marketing, sales, negotiation, operations, productivity, systems design, and much more, in one comprehensive volume."
The Almanack Of Naval Ravikant
Here is the blurb of the book:
"Getting rich is not just about luck; happiness is not just a trait we are born with. These aspirations may seem out of reach, but building wealth and being happy are skills we can learn.So what are these skills, and how do we learn them? What are the principles that should guide our efforts? What does progress really look like? Naval Ravikant is an entrepreneur, philosopher, and investor who has captivated the world with his principles for building wealth and creating long-term happiness. The Almanack of Naval Ravikant is a collection of Naval's wisdom and experience from the last ten years, shared as a curation of his most insightful interviews and poignant reflections. This isn't a how-to book, or a step-by-step gimmick. Instead, through Naval's own words, you will learn how to walk your own unique path toward a happier, wealthier life."
The depth of knowledge and wisdom offered by Naval Ravikant is one of the book's major characteristics. This book is a wonderful resource for anybody seeking a holistic knowledge of life's main principles due to the author's unique viewpoint on money, happiness, and personal progress. Naval's views are thought-provoking, and he has a great ability to compress complicated concepts into clear and straightforward sentences.
Entrepreneurship, investment, mentality, relationships, and personal development are among the subjects covered in the book. Each chapter goes into a unique issue, providing readers with practical counsel and timeless concepts they may implement in their own lives. The Almanack is a thorough guide on managing the modern world's difficulties while finding fulfillment and success.
The book is enjoyable to read since Naval Ravikant's writing style is engaging and approachable. His ability to communicate important ideas in an approachable manner guarantees that readers may readily comprehend and appreciate the advice imparted. The Almanack urges readers to reflect on themselves and to confront their views in order to cultivate a growth mindset.
The practical value of the book extends beyond the initial reading experience. It acts as a reference guide that may be reviewed and pondered on multiple occasions, providing fresh insights with each read. The Almanack has the ability to change readers' perspectives on money, happiness, and personal fulfillment.
Read more: Indian Women in Business: 2023