Get Your Digital Magazine
Meet entrepreneurs ambitiously disrupting the way we live, work and do business.
Discover new ideas amid detailed coverage of emerging trends and opportunities.
Gain practical solutions and tools for greater productivity and success.
Choose The Subscription That's Best For You!
Enjoy Entrepreneurs Today on your terms. For just INR 1800, get 1-year of the eMagazine edition. No matter where you are, whether at home or on the go with your favorite device, discover the inspiration, solutions and ideas you need to succeed as an entrepreneur.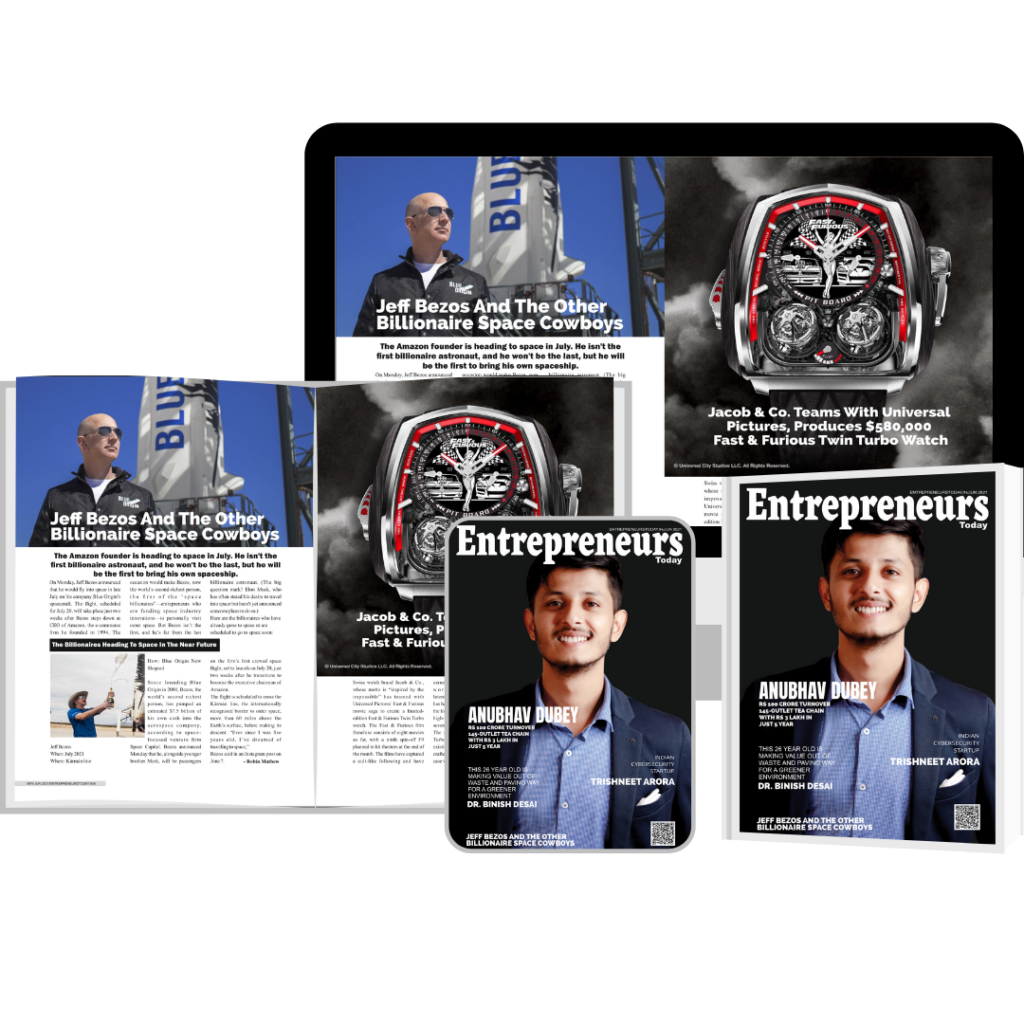 Buy Now
Current Month
₹ 199
August Month eMagazine
Buy Now
One Year
₹ 1200
One Year eMagazine Subscription.
Hard Copy
₹ 350
Hard Copy at your doorstep.
Join our service