BharatPe, headquartered in New Delhi with five additional offices nationwide, is a QR code-based payment app tailored for offline businesses and retailers. The app facilitates free UPI payments through the BharatPe QR code, benefiting small merchants and kirana store owners. It offers easy-to-use QR codes, Bharat Swipe (POS machine) for card payments, and small business financing. Additionally, the company provides merchant loans up to Rs 7 lakhs for 3 to 12 months.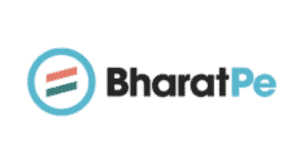 BharatPe also operates the 12% Club, a peer-to-peer lending platform, and introduced Digital Gold in 2020, allowing users to transact in 24-carat gold with 99.5% purity. The app, focused on efficient QR code payments, enables immediate sign-ins and quick fund transfers to bank accounts. BharatPe's mission is to provide free payment solutions for all users.
The founders
BharatPe, originally founded by Shashvat Nakrani and Bhavik Koladiya, with each holding a 50% share, saw Ashneer Grover join as a third founder in June 2018. The shareholding structure shifted, with Grover holding 32%, Nakrani 25.5%, and Koladiya the majority at 42.5%.
However, prior to Sequoia's investment, Koladiya's name vanished from BharatPe's founders' list in December 2018 due to his prior conviction in a US court for credit card fraud. Investors refrained from funding a company with such a history, making Ashneer Grover the face of the company. Grover later resigned on February 28, 2022, and Bhavik Koladiya left in August 2022, leaving Shashvat Nakrani as the sole remaining co-founder.
The growth
As of December 2021, BharatPe ranks as the fourth-largest player in the UPI sector, following Google Pay, PhonePe, and PayTm, achieving substantial growth while maintaining cost-efficiency. In the private POS category, as of January 2022, BharatPe holds the third position.
The company's success is underscored by its significant contribution, around 20%, to the overall Transaction Processed Value (TPV). With a presence in 16 cities and a fleet of over 100,000 BharatSwipe machines, the company processes transactions exceeding Rs. 1400 crores monthly, as reported in July 2021. Small merchants, including Kirana store owners, restaurant proprietors, and multi-outlet entrepreneurs, have widely embraced the platform.
BharatPe's lending vertical has seen exponential growth over the last 1.5 years, disbursing over $300 million in unsecured loans to over 200,000 merchant partners, with an outstanding loan book exceeding $100 million, based on reports from August 2021.
By the end of FY20, the company had onboarded more than 2.4 million merchant members on its platform, although this growth did come at a cost.
Future plans
In 2020, BharatPe introduced the "Paisa Bolega" button, enabling shopkeepers to convert their phones into loudspeakers to audibly announce received transaction values.
BharatPe's future plans revolve around enhancing its app performance to meet the rising demands of shopkeepers. The company has disbursed approximately Rs 140 crores and foresees an uptick in demand for services like rental and inventory payments.
On July 15, 2021, BharatPe unveiled plans to expand its private POS business, BharatSwipe, aiming to triple its scale. The company's goal is to achieve an annualized TPV of $6 billion by the end of FY22 and expand BharatSwipe's presence to 80 cities in India.
BharatPe is aggressively pursuing the growth of its lending vertical, with an ambitious aim to achieve a 10x increase in lending by FY23.
As of October 2021, the Delhi-based company was nearing an annualized total payment value of $14 billion and is striving to reach $30 billion by March 2023. CEO Suhail Sameer expressed the company's plan to build a lending book wo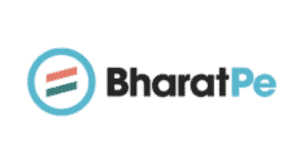 rth Rs 40,000 crore ($5 billion) within five years, as of November 2021.
Read more: A Look at Dream11's Journey in India's Fantasy Sports Landscape