The pharmaceutical sector has always been as chaotic as we can imagine. Though the pharmaceutical industry's wholesale and retail market structures pleased us all, it was clear that these structures were becoming digitalized. 
We can now order our medications from a variety of eCommerce medical stores online and have them delivered online without any problems thanks to the digitalization of the medical sector. 
PharmEasy is a consumer healthcare "super app" that meets customers' healthcare needs by giving them on-demand, home-delivered access to a variety of prescription, over-the-counter, and other consumer healthcare products, as well as extensive diagnostic test services and teleconsultations.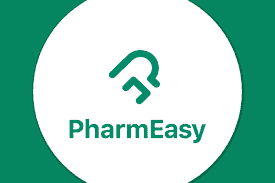 Inception
Dhaval Shah and Dharmil Sheth, who both hold an MBA, were persuaded of the technology's enormous potential in the healthcare industry.
Being a doctor himself, Dhaval Shah saw promise in the health technology industry, and he asserts that you can enter the healthcare business at any moment because it is structured like a circle.
In an interview, Dharmil Sheth talked about his vision, saying that only technology could address India's healthcare difficulties and our mission is to make health services accessible and inexpensive.
Revenue model
The most important source of revenue for PharmEasy is advertising. PharmEasy makes money primarily by showing sponsored ads from various pharmaceutical companies. The corporation also makes money by selling medical and exercise equipment. It also contributes significantly to the organization's source of income. 
The company's sales nearly quadrupled from Rs 340 crore in the previous fiscal year to about Rs 737 crore in FY20. Dhaval Shah and Dharmil Sheth, who exhibit exceptional leadership and sound judgment, are significantly contributing to this growth. According to the financial reports for the fiscal year 2021, PharmEasy has achieved yet another record of growth, increasing its revenue by 220% to Rs 2,360 cr in FY21 from Rs 737.4 cr in FY20.
Along with the company's revenue growth, expenses increased as well, jumping from Rs 1,084.4 cr in FY20 to Rs 2,980.9 cr in FY21, a 147.8% increase. In terms of profit and loss, PharmEasy has been accumulating losses, which increased by around 91% to Rs 641.3 Cr in FY21 from Rs 335.2 Cr in FY20.
Funding
So far, $1.60 billion has been invested in PharmEasy. After receiving a $354 million Pre-IPO round from a number of investors, PharmEasy most recently raised a private equity fund from VestinWolf Capital Management. According to sources dated July 20, 2022, the company is also looking to raise about $200 million at a valuation 15–25% lower than its $5.1 billion valuation from the previous year. PharmEasy is seeking investment at a lower value for a number of reasons, including market volatility, poor investor confidence, and the funding winter.
$204 million was invested in the primary round of the $354 million investment round, which was led by Amansa Capital, Steadview Capital, OrbiMed, Abu Dhabi's sovereign wealth fund ADQ, and other investors. PharmEasy raised $150 million in its second round of fundraising from the partial exits of a number of early-stage investors and angel investors, including Fundamentum, Eight Roads Ventures, Bessemer Venture Partners, and others. PharmEasy has revealed that more than 20 senior employees, five founders, and some new investors have chosen secondary shares at a valuation of $5.6 billion. The company is preparing to submit its Draft Red Herring Prospectus (DRHP).
The company had secured a stunning $500 million round via its Series F investment round, which was managed by Arokiaswamy Velumani, valuing the company at $1.8 billion in June 2021. This round saw the company raise an additional $354 million in capital, split into two phases, in preparation for its IPO.
Challenges
The business began operations in 2014 and is currently a significant player in the online pharmacy market. PharmEasy, however, did not experience overnight success. There will always be difficulties, and the aforementioned online pharmacy was not exempt. PharmEasy found it challenging to supply goods without a prescription.
It wasn't enough to know the names of the medications. A current prescription was required in order to supply the products. Many people were afraid of the consequences if they uploaded their medications. Furthermore, it was challenging for PharmEasy's delivery staff to track their locations at the time the company was founded. But things aren't like that anymore.
The company eventually surmounted the obstacles placed in its path and has significantly expanded since its founding in 2014.
Net worth
PharmEasy's most recent valuation was $5.4 billion, following the company's financing of $350 million in two of its most recent rounds of fundraising, together known as its Pre-IPO round.
Read more: The Glocal Trunk Founder Priya Kapur is Reshaping the World of Fashion and Entrepreneurship for the Better