Kenko Health, a homegrown healthtech startup, has recently let go of around 20% of its workforce, as reported by Entrackr, which cited inside sources. The company has terminated approximately 50-60 employees, though the actual count may surpass this figure.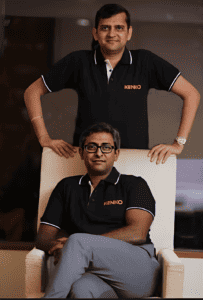 In addition to this restructuring, Kenko Health has been actively seeking Series B funding. In February of the preceding year, the company successfully secured $12 million in a Series A funding round, led by Peak XV Partners (formerly known as Sequoia Capital India). 
This round also witnessed participation from its existing investors, including Beenext, Orios, 9Unicorns, and Waveform.

Read more: Kenko Health Partners with Tata 1mg to Transform Healthcare Accessibility in India
Kenko Health, based in Bengaluru, provides a subscription-based service in collaboration with insurance companies, covering health expenses for both outpatient (OPD) and hospitalization needs.
Additionally, it offers healthcare plans for large corporations, small to medium-sized businesses, as well as individuals and families.
Their monthly subscription plans span from Rs 175 to Rs 950.
The company asserts a substantial user base with over 2,20,000 subscribers and a track record of serving more than 2,00,000 corporate clients.
In April, Practo, a prominent digital healthcare platform, carried out workforce reductions by letting go of 41 employees, predominantly from the engineering sector. This move was part of the company's ongoing performance management and strategic planning amidst the ongoing funding challenges.
The layoffs predominantly impacted the engineering department, particularly positions such as product managers and software engineers.
In a statement, the company emphasized the importance of maintaining a high standard for performance and productivity to sustain its growth.
A spokesperson from Practo further explained that as a result, in line with their employment agreements, they had to separate from 41 employees as part of our ongoing performance management and planning process.
Read more: Tata Group's Strategic Evolution of Air India Express