Ola has officially joined the government-backed Open Network for Digital Commerce (ONDC) to offer food delivery services, as reported by Moneycontrol. According to sources, Ola has been testing this feature for over a month. Initially, it was accessible only to a select group of employees and a limited number of consumers through its app.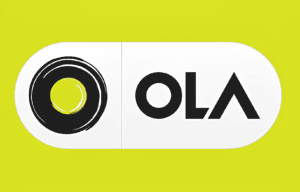 The feature is now accessible through the Ola app, labeled as 'OLA ONDC food.' Sources also confirmed that Ola has no plans to introduce a separate delivery app.
According to an industry source with knowledge of the matter, "This is a significant move for Ola, positioning it as a competitor to Swiggy and others. Currently, it's only accessible to a limited number of users, but it's expected to become available to everyone in the near future."
ONDC, a non-profit company, aims to showcase products and services from all participating e-commerce platforms within search results across all network apps. In May, Commerce and Industry Minister Piyush Goyal highlighted ONDC's potential to transform India's e-commerce landscape, emphasizing its growth engine role.
Shifting focus to Ola, CEO Bhavish Aggarwal is considering appointing a new CEO for the cab business, according to a report by the Economic Times. Sources suggest the new CEO, possibly an ex-Unilever executive, may join the company next week. Until now, Bhavish Aggarwal has served as the CEO, overseeing both the cab and e-scooter verticals.
Ola Cabs is set to welcome a former Unilever executive as its new CEO. This executive, who formerly served as the country head of Unilever Indonesia in Southeast Asia, is rumored to be Hemant Bakshi, as per ET sources. Currently, Hemant holds the position of global head and executive vice president at Unilever Marketplace in Singapore.
On another note, Ola Cabs faced a significant financial setback in August. According to financial data obtained by business intelligence platform Tofler, their losses for the fiscal year 2021-22 widened to ₹3,082 crore, as reported by PTI. This marks a more than doubling of losses compared to the previous year, with total expenses for the fiscal year reaching ₹1,539 crore.
Read more: CaratLane Undergoes Leadership Transition After a Significant Stake Acquisition by Titan: A Closer Look