Meesho, which translates as "my shop," was founded in December 2015 by Vidit Aatrey and Sanjeev Barnwal, both IIT Delhi grads. It is a social commerce network with Indian roots that enables no-cost home-based businesses for small companies and individuals. One of the three Indian firms chosen for the Y combine in 2016 was Meesho.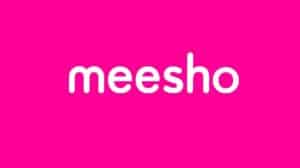 To present, Meesho has shipped orders from more than 100,000 registered suppliers to more than 26,000 pin codes in over 4,800 locations. brings e-commerce to India by generating over Rs 500 crore in revenue for business owners and serving clients in more than 4,500 Tier 2+ cities.
More than 13 million entrepreneurs are allegedly connected to Meesho through their platform. The fact that women make up the majority of business owners is noteworthy. The Social Commerce Platform enables their resellers to launch completely free online companies.
Inception
Meesho began his journey in December 2015 with the help of two IIT Delhi graduates. They founded Meesho, a social commerce platform that enables users to resell products utilizing their social networks such as WhatsApp, Facebook, Instagram, and others. To empower Women is their startup's motto.
Vidit Aatrey, the founder and CEO of Meesho, made the decision to leave his position at InMobi and launch his own business in 2015. Then he co-founded Meesho with Sanjeev Barnwal, its founder and CTO. They both graduated from the same class (2008–12) and had the same concept to create a platform to support MSMEs (Micro. Small and Medium Enterprises). So, Meesho led the way and changed the industry while social commerce struggled to gain ground in India.
The Bangalore-based startup wants to create an ecosystem where anyone can launch a business without needing to invest money. Along with boasting over 2 million resellers, the business also claims to have over 20,000 Meesho suppliers from over 500 towns. Sellers can make money with Meesho by adding a gross margin to every transaction. Meesho operates on a commission of roughly 10-15%.
Meesho was first launched in 2015 under the name FASHNEAR. Similar to Swiggy or Zomato, FASHNEAR operated on the same principle. Customers were able to purchase clothing and fashion accessories from local stores through FASHNEAR, which dealt with fashion-related commodities. Customers could order from these local stores using the FASHNEAR app, and delivery people were available to deliver the goods. Local businesses that offer clothing and accessories could register with the app.
However, the founders immediately began to identify several problems with the FASHNEAR business model. Consumers' lack of care for purchasing clothing from local stores was one of the biggest problems they identified. Furthermore, rather than selling their goods locally, the shop owners hoped to boost sales by selling their goods online in other parts of the nation. Vidit and Sanjeev were motivated to develop a better business model through these issues. Fashnear was renamed "Meesho" before the end of 2015.
Challenges
When Meesho first started off, online retailing was getting more and more popular, but there were challenges including a lack of supply, transportation, alternative transaction methods, and so on.
The Founder claims that because they have always supported the expansion of small businesses, they have never kept any inventory in their own warehouses. Nevertheless, procuring supplies was difficult because of the lockdown brought on by COVID-19. Things were still difficult, notwithstanding the government's slight easement on car mobility.
Revenue
Meesho generated sales totaling INR 341.6 cr in the 2020 fiscal year, of which Rs 307 cr were operational revenues. The company spent INR 657 cr on expenses during the same fiscal year, resulting in losses for the company of INR 306.70 cr. Meesho, which saw operating revenues climb by 2.6X in FY21 after experiencing a 3.8X increase in FY20, has now experienced two years of growth in the social commerce sector. Meesho has generated non-operating revenues totaling Rs 48.5 crore in addition to increasing its operating revenue to Rs 793 crore.
Funding
Meesho has received funding totaling $1.1 billion over the course of 11 rounds. Its most recent cash came from a debt financing round on October 20, 2021.
Meesho plans to go public sometime in the early 2023 timeframe, according to sources with knowledge of the business and the situation. It assesses the Indian and US markets in preparation for its public listing and anticipates being prepared by the end of 2022.
Competitors
Meesho was one of the pioneers in the Indian social e-commerce business, but in recent years, startups like Bulbul, Simsim, Citymall, and Glowroad have taken a significant market share.
Recently, Flipkart released the Shopsy app, a social e-commerce platform that enables prospective local business owners to open an online store.
Additionally, Shopsy features a zero-commission business model (like Meesho), which makes it obvious for suppliers in Tier 2 and higher to sell their goods on the site.
Meesho initially concentrated on social commerce, but as its direct-to-consumer market share has grown, it is now competing with major firms like Flipkart and Amazon. Presently, clients account for 75% of the revenue, with resellers providing the remaining 25%.
Customers would receive the same goods more affordably by purchasing directly from the sellers as opposed to a reseller, improving the customer experience. It would be intriguing to see Meesho's efforts to strengthen its bond with the resellers who form the foundation of the entire social commerce strategy.
Read more: Entrepreneurs Today 30 Under 30: We are looking for the Class of 2023. Nominate yourself today