Lalit Keshre, the co-founder of Groww says "Over the last few years, we have made investing in mutual funds and stocks simple and transparent for millions of investors in India. If we look at the opportunity that lies ahead, it still feels like Day 1. We started our journey with small steps writing blogs and making videos to educate people about investing. Our wealth as a nation will keep growing, and our mission is to provide the best experience for investors to manage their wealth. We are happy to partner with investors who believe in our long-term vision."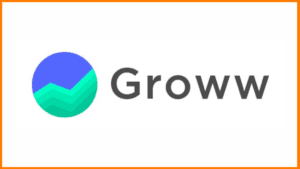 Groww is a platform for investing where users can easily invest their money and discover the top mutual funds to invest in. Groww, a subsidiary of NextBillion Technology, is an emerging fintech business focused on managing customer finances. To manage their finances with an eye toward savings, users check in through a website or mobile app. Users' savings are invested in a secure portfolio. You can register a Demat account with Groww, invest in and trade Indian equities, Futures & Options (F&Os), Mutual Funds, US stocks, Fixed Deposits (FDs), and Initial Public Offerings (IPOs).
Groww was founded in 2016 by Lalit Keshre, Harsh Jain, Neeraj Singh, and Ishan Bansal, four former Flipkart employees, to make investment more accessible to young people by streamlining the process. The DIY (Do It Yourself) model, in which individual investors construct and manage their own investment portfolios, is preferred by the majority of millennials today.
Inception
While working at Flipkart and observing the growth of the e-commerce sector, the company's founders decided that investing was the next big thing. The e-commerce boom implied a rise in technological sophistication and average income, and it was at this point that the founders realized that consumers actually have more money and will require assistance using it effectively.
The founding team spent a considerable amount of time learning about the market and identifying the main problems that users faced when looking into Indian financial options for prospective clients. To determine the ideal user experience, they conducted numerous trials. Additionally, the users' hard-earned money was on the line. They had to come up with a safe and secure solution a result, which took some time to design.
Groww was first introduced in 2016 as a platform for direct mutual fund distribution. Since then, it has developed into one of the most well-liked platforms for investing in mutual funds in the nation. Groww launched stocks in early 2020 in response to consumer demand, and the next year quickly followed with the introduction of digital gold, ETFs, intraday trading, and IPOs.
Achievements
2017-18: BSE Star MF award for Karnataka's 2nd best performer in the RFD category.
2017-2018: 3rd place in the BSE Star MF Fintech – Highest Transactions competition. 2017-2019
2018-19: BSE Star MF Fintech – Highest Transactions 2018-19: 1st position
Funding
Groww has so far completed 7 investment rounds and raised over $393 million. On October 24, 2021, the company closed its Series E fundraising round with a total of about $251 million.
Revenue and growth
A number of startups have caught the attention of investors, including Groww. In FY20, earnings surged from INR 20.14 lakhs in FY19 by 4.7 times, or about INR 1 crore. Financial assets contributed INR 48.24 lakhs more than operating revenue, bringing operating revenue's increase to 3.25 times, or 52.05 lakhs.
Groww has only acquired one other mutual fund company so far, and that was Indiabulls AMC, which it acquired for INR 175 crore together with INR 100 crore in cash equivalents. This acquisition will make Groww one of the first fintech companies to enter the 37 trillion USD asset management business.
The company's operating revenues in FY21, which were registered at INR 52.71 crores in consolidated operating revenues, have also increased. The company generates roughly INR 34.3 crore in revenue from its brokerage and related services. This is followed by income from its tech platform charges and other operational revenue, which contributed to INR 12.7 crore and INR 5.71 crore in revenue gains for the company. Along with the increase in revenue, the company's expenses increased as well, pushing their total to INR 155.66 crore. According to the company's unit-level financials, Groww was able to generate Re 1 in operating revenue during FY21 by spending INR 2.95. 
Future plans
In the upcoming months, Groww will launch deposits, US equities, sovereign gold bonds, futures & options, and other derivative products. Since its inception, Groww has concentrated on financial education content.
The company intends to boost the financial services sector over the next two years while also launching a flurry of financial education programs targeted at millennials. Between September 2020 and April 2021, the company reportedly signed up almost 7 million members, 60% of whom were in Tier 2 and above cities.
Read more: 5 Best books of 2022 for Entrepreneurs