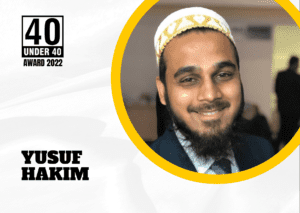 How to re-contextualise the Indian education system?
Yusuf Hakim went through the country's education system just like the rest of us, and chose to pursue a course in Mechanical Engineering from an Institute in Pune. He was struck by the disconnect between the theoretical teaching of the classroom, and the practical demands of the workplace, but the true lacunae of that aspect hit him when he signed on to work on a professional project while studying.
Yusuf and his classmates designed, assembled and manufactured an all-terrain car for BAJA Racing, which raced against cars from colleges all across India in Indore and New Delhi and from different colleges across the world in Johannesburg. While working on this project, he realised how much the practical work experience helped him contextualise the things he had learnt in the classroom. While he had learnt the technicalities of how an engine functioned, it was during his work on the project that he realised that his knowledge had to be supplemented by quick on field problem solving skills that could fix jammed engines and faulty brakes on the go.
As the BAJA experience concluded, he felt the need to expand on the idea of practically supplementing classroom work to boost the skill and experience of students. The academic system was limited to a unitary way of measuring progress and was uninterested in any holistic development of its students, which left them unprepared for the demands of the professional world. There needed to be a platform that would help them bridge this gap through not just skill development, but also a composite exploration of themselves in relation to their strengths and weaknesses, and the things they wanted to accomplish in life.
Thus Enterprise India Fellowship (EIF) was created in 2018 as an attempt to realise that dream.
The Goal
The vision is to help young people in India become work/life ready and self-aware so that they can create joy and abundance for themselves and positively contribute to the organisations they work with and society at large.
The looming socio-ecological challenges that we as a society face, including the discontentment, unemployment and mental health issues among youth, and the talent gaps that the industries face- especially the micro, small and medium size organisations which make up about 80% of the Indian Economy can all be addressed if youth are empowered and engaged.
However, many college-age students in India lack self-awareness and life/ work readiness as the established practices of just measuring academic progress, the education system's low focus on self-awareness, lack of meaningful ways for students to engage with the industry and scarcity mindset among parents and students.
Yusuf and his partners Aditya Jhunjhunwala and Palak Krishnamurthy started the fellowship to complement the education system and serve as a platform for young people to build an entrepreneurial mindset to build their self-awareness and life/work readiness through the medium of working on live projects with support from mentors, as well as a learning lab to design and prototype different tools and processes that could support intermediaries in the wider ecosystem who work with youth and want to work on supporting them with building self-awareness and life/work readiness.
The founders first had to figure out the modus operandi for the fellowship program, and how it would go about facilitating the learning-by-doing process. They settled on developing a system which would credit them for the work done, allow intimate interdisciplinary interaction, provide 1:1 coaching, help them share their stories in their own words, and teach them practical implementation of the skills they learn.
The undertaking was bigger than the buzzwords they were sharing, and they got to work in earnest, establishing connections with industry professionals to facilitate on field training. Knowing the intricacy of the plan they were making, Yusuf and his team limited the intake of students to 50, allowing them to have a deep focus on the enrolled students. Students who joined participated in the hands-on workshops on cutting edge business topics on Tuesdays & Thursdays, from 7 to 10 pm, and spent approximately 10 hours beyond that working on projects. Their progress was measured and credited based on their work units – a measure developed to credit students for each documented hour of work done.
The projects are at the core of the experience and Enterprise India redefined work within their institutional context. While success in the attempted project was still a part of it, work in general meant the engagement itself. This simple but radical change allowed students to associate with their work on its own terms and also helped them be involved with every facet of the work, instead of an unidirectional focus on success.
Through the course of their fellowship, each student spent 380-400 hours working on 4-5 projects- either in-house projects from the team, or their personal projects, or strategic consulting projects with organisations from various industries with coaching from Yusuf and the Enterprise Team. The 1:5 team member to student ratio contributes to the depth and customizability of support that each student receives.
For Yusuf and his team, their fellows were partners being trained to become leaders of tomorrow. And they gave them the attention they deserved from their mentors and teachers.
Impact
EIF's true impact has been in their successful communication with their fellows. The newer generation is inheriting a difficult world system that has ingrained a jaded cynicism in many of them. Simultaneously, the massive changes in communication and information technology has created a linguistic gap between successive generations. The mainstream education system has mostly been unsuccessful in engaging with these rapid changes.
Over the last 4 years, the EIF has worked with 63 students from 11 cities and 15 different streams and done projects with 19+ clients (across industries- from drone to construction, mental health to manufacturing, social sector to tech). This system of learning by doing projects and documenting work done has been effective. For example- an Engineering student who has been swamped with backlogs was able to utilise EIF's training to clear it and finish his degree, while an Architecture dropout, who had become a barista and discovered a love for coffee, was able to create an unique coffee experience, where consumers were taken on a literal and figurative journey of tastes and experiences.
The EIF Alumni have shared that through this experience, they have learned to: work in a team, manage multiple priorities at once, communicate clearly, be confident to take on challenges, and learned more about themselves- their strengths, aspirations and areas of growth.
Yusuf hails these examples as the success of the #Karo movement that had been launched by EIF in Pune. The philosophy of that movement was simple; the fellows were encouraged to do what they wanted to accomplish. In conjunction with the redefined idea of work, this event has become one of the biggest driving forces for EIF in the impact they want to have on the world.
Yusuf wants EIF and its impact to be an awakening for the world at large, and his young and enthusiastic team have rallied behind him with remarkable conviction.
Given the hands-on approach, EIF only works with 50 students per year, however, every year, approximately 2 crore students graduate from college in India. EIF acknowledges that no one organisation can help address the scale of the problem by themselves. Thus, they want to influence stakeholders including parents, education institutes and NGOs to support their communities of students by encouraging them to get involved in activities beyond academics like co-curriculars, sports, volunteering, internships and more.
EIF is exploring how to use their work as a learning lab to leverage their learnings and innovations to indirectly support more and more young people by supporting intermediaries who work with them with open-sourcing the effectively prototyped innovations in the form of guided processes and toolkits.
EIF is also exploring how to work on shifting societal perceptions and mindsets from a scarcity mindset to an abundant mindset by championing the narrative of "how students being involved with different projects can help them become work/life ready." For starters, they are working on a research publication on why employers think this is important and have started putting out blogs and podcasts with stories of young people who took on challenges beyond academics.
Yusuf and EIF- the Enterprise India Fellowship have begun a process of change that can, and should, spread far and wide. It is a necessary jolt of energy and inspiration that our stagnated world requires. Here's hoping that this team is able to roll it back into motion towards real, essential changes in the future.