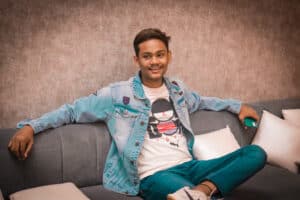 Sajal Kaurav Believes on being yourself. Working hard, and doing something you love is the most important element in our success.
He is a very dedicated and ambitious boy. He is just 18 years old and has a dynamic personality. He hails from Indore Madhya Pradesh. His age is just 18 but what he achieved is very appreciable despite all odds. He dreamt of becoming the top business person in India. But as every person of a middle-class family has financial constraints the same goes for him. His father is a teacher and there is a certain limit to which his father can spend on him.
But he took the step and at the age of 15, he started working on his own to sustain his expenses. He worked as an ott seller and after that, he worked in e-commerce for 3 years from there he gained experience in how things function.
He also earned well from there approximately 5 lakhs. Then an incident happened with him, unfortunately, he lost his mother. From there he started a new phase of life and decided to start his own business.
Read More: Prajakta Koli 's 'Mostly Sane' Life
His motive is to educate people about financial freedom and how to start their own businesses. After e-commerce, he started something solid from which he can earn more and achieve his dreams.
He was introduced to a business which is digital marketing but at that time he didn't know much about it. He started learning new skills and working hard to prove himself. After having proper knowledge and research about this business he started the business. And he did very well. In just 6 months he earned a seven-figure income. He earned more than 10 lakhs rupee in a very short time.
Today he is mentoring more than 1500 people and helping them to achieve their dreams. He made his parents feel proud by achieving huge success. And now he is working harder towards his goals.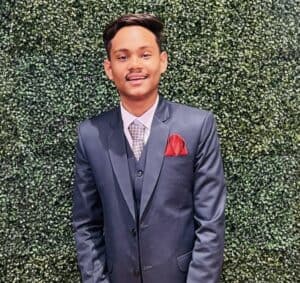 He helped more than 1500 people to start their online business with the help of his social media and course. He is personally mentoring young people so that they don't waste their time and training them to start businesses. So that they can also achieve their dreams and fulfill all their family's needs.
He is a person who believes in charity and helping needy people. He wanted to give back to our society whatever he earn. He helps needy children with books and food. He helps every needy person in whatever way he can.
Sajal shares that nothing is permanent in this world. Today what you have maybe you don't have it tomorrow. So keep learning new skills and keep exploring new opportunities. There is one single opportunity that can change your life so keep yourself ready for the future and invest in your learning.
Sajal Kaurav is a successful digital entrepreneur today and is guiding approximately thousands of people. If you too are entangled in your life, how to find and work on a new opportunity in this great time. You can message Sajal Kaurav on his Instagram.