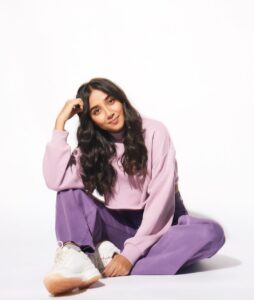 Prajakta Koli wanted to be a Radio Jockey, as a child. And she made some headway towards realizing that goal by interning with 104.8 Fever FM, and securing a show called 'Call Centre'.  However it didn't last very long.
It was in the small sabbatical she took after her stint as an RJ, that she was inspired to start making videos for YouTube. So in 2015 she launched her channel 'Mostly Sane', which found continuous and consistent success as an observational comedy channel.
She soon became recognized as an honest and refreshing voice in observational comedy with simple but sharply written sketches. Her performances emotionally engaged audiences, who in turn interacted with her as the creator, influencing her style.
She has worked with a range of companies, appearing in sketches by FilterCopy to starring in Netflix's romantic comedy series Mismatched. Her personal YouTube channel has featured appearances by leading Bollywood celebrities like Hrithik Roshan.
Read More: Carrying On: A look at CarryMinati's Career, so far 
In addition to creating entertaining content, she has used her platform as a public persona to talk about issues, both through her creative endeavours, as well as her philanthropic work. She has interned at the UN, and worked with Bill And Melinda Gates Foundation, and represented India as an individual and as an artist in the global stage.
She has diversified her work, with her natural performance in Khayali Pulao, a compelling short film about a young Haryanvi girl's attempts to join the school Hand Ball. The film was written and directed by Tarun Dudeja, and was distributed through Prajakta's channel, 'Mostly Insane'. She is also set to star in Jug Jugg Jiyo, a film by a leading production company, and headlined by Bollywood stars.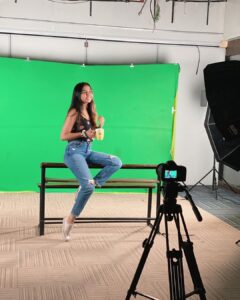 To bystanders it would seem as if she has her career in particular, and life in general, pretty sorted. But as we know, life is seldom that logical.
She has opened up about her mental health struggles repeatedly, using her open and honest style of narration and performance to relate her difficulties through anecdotal stories. She has spoken about the burnout syndrome that many content creators and social media influencer's face. She has faced creative blocks multiple times over her almost decade long career, often breaking down under the pressure of constantly producing content. But her parents and her friends have stood in support as she has willed herself back into work, finding solace in venting herself creatively.
For Prajakta, it has been a long journey from her dreams of radio jockeying to being an accomplished entertainer and public figure. We only hope that she keeps being 'Mostly Sane'.