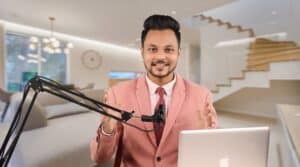 Meet Mr. Hussain Khalil, a very ambitious and industrious person. He is an amazing personality. He has an amazing journey from an executive level to a CEO & Founder. He started his career at the age of 18 not knowing what is right and what he should be doing ahead to be successful. As he says "never allow someone to tell you what you should be doing in life, just get into the industry on your own, research and take advices but NEVER do what everyone else is doing around" Jumping into an unknown industry and staying alone in a city of the unknown was quite difficult knowing that there is no back support as his parents were divorced when he was 13 years old. He has seen the real struggle and the life without parents support. He says he had to be his own parent and guide himself in every way to move up the ladder. As he started working his paths kept opening up at every stage.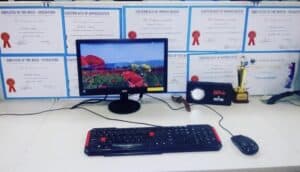 He always focused on the work in all the companies he has worked for and was never interested in company gossips. He says we should work 10x more then what you are paid and be a great employee which shows that when you have your own business you'll work the same way. His birthplace was Rajasthan but from past 15 years, he is residing in Pune. His age is just 25 but what he achieved despite all odds is very appreciable. There were obviously a lot of question in his mind as to "how" is he going to achieve that dream life like how we all want to achieve but he was always focused on the work and made sure he climbs up the ladder ever year. He use to work for almost 15 hours a day. He has received an award of "TOP PERFORMER" 11 times in a row and have been a great employee in whatever companies he has worked in.
Read More: Prajakta Koli 's 'Mostly Sane' Life
He completed his graduation from Pune. He dreamt of becoming the top businessperson in the world. From a very early age, he started to work to support himself. He has a vast experience of life. He worked in many firms and he started from a very low level as an executive from there he worked hard and climbed the ladder of success. Then he worked as a manager in one of the top companies from there he climbed up the ladder as a head of operations and got an ample amount of experience into management level for almost 3 years and then he thought to start his own business after keep the pain points of the industry in mind to provide the solution and he saw a gap between the product and consumer so he wanted to occupy that.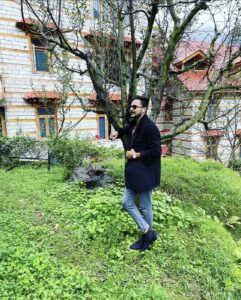 His ambition is to educate people about financial freedom and how to start their own businesses and solve all their problems by providing 100% placements in corporate sectors. Keeping it in mind he started his own firm named as Leadzin. It is the first Brand in the Industry to have an artificial intelligence system in Affiliate Marketing, where he and his team teaches people about how they can make money online and also start working in corporate sectors from their home itself and the benefits of this business. He was clear that once people start to understand the potential of this business then Affiliate Marketing will be a billion dollars industry. He started it by doing proper research and having complete knowledge about it. Today he is successfully mentoring more than 5000 students and providing placement to more than 2000+ students. He is helping young people to achieve their dreams and change their life. Today his company earned a handsome 8 figure income in just 6 months. He did which people can't think off. He achieved very much in a very young age. He is planning for his future projects and enjoying his life.
In the midst of his career, he went to a very different industry just to test and try if he is passionate about that industry. Unfortunately, he thought the industry is not something in which he would be interested and spent over 8 months there but its all about lessons and experience he says then he jumped to the same lead Generation (Marketing & Advertising) industry. He says we should test and try everything else you won't know which fruit becomes your fav until you try everything fruit which comes on your way.
He helped more than 5000 people to start their online business with the help of his masterpiece courses. He is personally mentoring more than 3000 people by guiding them and giving training to them. So that they can also fulfill their dreams by starting a business.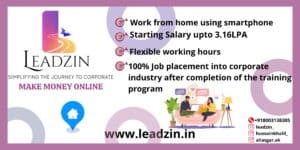 He loves to help needy people and believes in charity. He shares that he wanted to give back to our young people. He helps needy children with books. He helps every needy person in whatever way he can.
Hussain shares that it is very important to start something instead of sitting idle at home. If you think you can't do big then start from a very small step and BELIEVE in yourself in whatever you start or are doing currently, like he started from an executive from there its your path make it beautiful with your hard work. Nothing is easy, things take time, keep working in silence. There are no silver bullets, magic pills or gimmicks to achieve something great. Its ONLY and ONLY about the work you put in.
Hussain Khalil is a successful entrepreneur today and is guiding approximately thousands of people. If you too are entangled in your life, how to find and work on a new opportunity in this great time. You can message Hussain Khalil on his Instagram.
You can Follow: Instagram || Facebook || Linkedin || Website