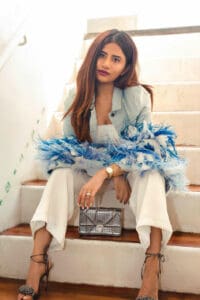 Aishwarya Bhende's Success Story
AB Celestial is India's first luxury floating restaurant founded by Aishwarya Bhende. At the third edition of Restaurant India Awards, 2019 – West Region, The floatel just won the title of "Best Themed Based Restaurant – 2019."
Aishwarya best describes herself as an entrepreneur, investor, or influencer of the high-end lifestyle, but more than anything, she believes herself to be intrinsically motivated to succeed in her industry. With a background in hosting events from the early days when she first began doing it at five-star hotels all across the city, she gained a lot of firsthand knowledge in the hospitality business, which finally resulted in the inception of AB Celestial.
People believed she would pursue a profession in music or fashion as she grew up, but she graduated with a degree in business. She has always found the fashion sector fascinating, particularly luxury labels. From conception to the end result, she believes that her lifelong affinity for design motivated her to pursue styling and curating the interiors at AB Celestial. Her Instagram page is a reflection of her love of fashion. She understands that she may still support my interests by serving as a silent investor and promoting domestic brands.
Inception
Due to her frequent travels overseas, Aishwarya became familiar with European waterfronts at the young age of 18, and later saw how they contributed to the growth of tourism in other nations. Mumbai is a major business hub with a stunning coastline that has not been fully leveraged. When she was 18 years old, Aishwarya noticed an untapped possibility in that and with her core team and she put together what would be a three-year project to introduce Mumbai with its first luxury dining floating restaurant, AB Celestial, with a business degree and a strong interest in hospitality.
When asked about her state of mind when she first set out on her entrepreneurial journey, she says,
"Apprehensive. Anxious. Nervous. Those are words that come to mind for somebody who decides to set up a business at the age of 18, especially in uncharted waters surrounded also by sharks."
Achievements
Some of their accomplishments include being featured in publications like Elle, Grazia, Hello and notable newspapers like Mid-Day and Mumbai Mirror. They were also interviewed on television channels Head Lines Today as well aired on Radio – Red FM. Additionally, they have done an Empowering Series Podcast (available on Spotify & Apple Music). Furthermore, she has walked in a fashion show for Bombay Times Fashion Week as a Young Achiever and won an Award for the Best Theme-Based Restaurant. Aishwarya also got published in a book called Embrace Your Fears (available on Amazon) and spoke on a panel as a guest speaker at Millennial Summit, Bombay Stock Exchange ETC.
Challenges
Since the project was the first of its sort in India, difficulties arose at every stage, from obtaining special approvals to building a road just for the project. Designing the interiors of a four-story ship while taking into account the fact that a boat requires specific fittings and experienced labour was also daunting. Employing a qualified staff for operations as well as a 24-hour ship crew that lives aboard the vessel to ensure safety brought its share of difficulties.
However, the last few years of this difficult road have taught her about work in different domains, from hospitality to interior design. She also realized not to be hesitant to do new things in business and explore new ideas because success only comes to those who work for it.
Future Plans and Lessons learned
After only a few years of construction, AB Celestial has become a well-known landmark for both locals and visitors thanks to its operations as a restaurant and banquet that serves a variety of industries.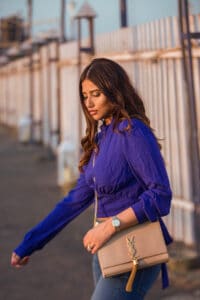 Regarding the plans for the future, to make this eating experience available in other waterfront locations, she would also like to investigate the AB Celestial franchise model. She also looks forward to increasing local commerce, employment, and the effective use of their shore. Furthermore, Aishwarya also wants to help aspiring business owners and entrepreneurs get the finance they need to start their dreams with the platform she has managed to build with Celestial. She plans to explore opportunities in other industries during the coming year to broaden her interests.
Regarding the lessons she learnt in her 20s, she says,
"I've heard people say 'life is like a roller coaster. It has its ups and downs and to me, that would be most relatable when it comes to the lessons I've learnt in the last 6 years."
Aishwarya believes that failure is often the route to success. She has also discovered the value of having a routine and believes that a proper schedule reduces stress and that managing your time is crucial. She discovered that saying yes more often than saying no shows that you're willing to step outside of your comfort zone and take on new tasks.
A message she would convey to the country, and fellow citizens are:
1) Support your homegrown brands. This would increase employment opportunities, boosting the economy and lowering consumption costs. This way, one will be giving back to society while also helping the environment with responsible choices.
2) Eating local produce. The benefit of eating local is not only benefiting our farmers but also yourself. Small sustainable choices make a huge difference.