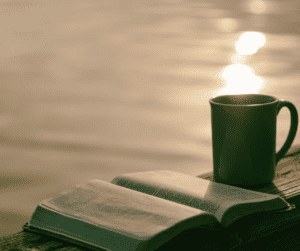 Books can teach you a lot on your uncertain trip, regardless of whether you are in the freelance, solopreneurship, startup, or small business industry.
Here are some books published in 2022 about money, finance, business and
success for freelancers, founders and hustlers-
Getting the Bread: The Gen-Z Way to Success
Author – Prarthna Batra
Rating – 4.5/5
Pages : 124
When starting a job, it can be difficult to find a reliable mentor and speak with an accomplished person.
However, what if you could ask those icons for interviews, insights, and answers to all of your questions?
This book is jam-packed with interviews with top businesspeople, chefs, content producers, athletes, and media figures. It is a comprehensive and engaging guidebook that covers all significant sectors and their insights.
Converted: The data driven way to win customer's hearts
Author – Neil Hoyne
Rating – 4/5 (Goodreads)
Pages : 240
Converted is written by Google' Chief Measurement Strategist and Senior
Executive at the Wharton School, Neil Hoyne so the book is brimming with tried-and-true strategies for locating the ideal clients or consumers and establishing a lasting relationship with them.
Converted offers strategies for expanding your marketing reach beyond the realm of digital marketing.
By speaking with your clients or customers, learning about their needs, and learning how to find the ideal clients for your business, this book will assist you in understanding the significance of long-term relationships with your clients or customers.
Converted is a must read book in 2022.
Emotion by Design: Creative leadership lessons from a life at Nyke
Author – Gregg Hoffman
Rating – 4.4/5 (Goodreads)
Pages : 304
It is said that you can stop making mistakes by learning from other's
mistakes and you can accelerate your success chances by following the great
icons in the world.
Greg Hoffman, a former chief marketing officer for Nike, offers his views on how to inspire creativity in any group.
It delivers proven strategies for enhancing the creativity of any brand. Any entrepreneur should read Greg's account of his experiences with marketing at Nike.
Free Time: Lose the busywork, love your business
Author – Jenny Blake
Rating – 4.3/5 (Goodreads)
Pages: 336
This book by Jenny Black, which will be published in March 2022, will challenge the notion that time is money.
Time is more than just money; it is also your memories, your presence in the world, and the thing that keeps your life moving forward.
Free Time is a must-read book for everyone looking for a humorous guide to increasing efficiency and productivity.
How to fuck up your startup: The Science Behind Why 90% of
Companies Fail–and How You Can Avoid It
Author – Kim Hvidkjaer
Rating – 4.6/5 (Goodreads)
Pages: 384
How to Fuck your startup is a must-read of 2022 for every entrepreneur out
there. If you are a freelancer, small business owner, or even an employee in an organisation who is enthusiastic about your work, then this book is for you.
In this fascinating guide, the author describes how he went from being broke at age 29 to becoming a millionaire at age 29.
The best part is that Kim Hvidkjaer offers advice on what to do when something goes wrong in your business.
See Solve Scale: How Anyone Can Turn an Unsolved Problem into a
Breakthrough Success
Author – Danny Warshay
Rating – 4.3/5 (Goodreads)
Pages: 320
See, Solve Scale is a guidebook that you would need to find a problem and
turning it into a profitable business.
The "Entrepreneurial Process" course at Brown University served as the inspiration for the book.
Danny dispels the common myth that entrepreneurship is difficult or only attainable with an MBA. He imparts his problem-solving strategies, problem-identification techniques, and experiences.
Talent: How to Identify Energizers, Creatives, and Winners
Around the World
Author – Tyler Cowen, Daniel Gross
Rating – 3.7/5 (Goodreads)
Pages: 288
Whether it's freelancing, a day job or business, creativity is essential for everyone.
It not only increases our efficiency but makes the working journey more fun.
This book is a fun guide to help you find talent and efficient people in this
crowded world. It describes the art and science of talent search and answers
questions like how to find, analyse, pursue, and retain well-talented people
around you.
This book is not just for those who want to search for the best talent for their
startup, business or organization but it is for those too who want to be found
and show their talent.