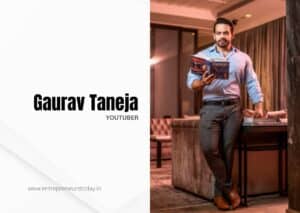 Gaurav Taneja – had graduated from IIT Kharagpur with a degree in civil engineering and realized his life-long dream of becoming a pilot. He was on his way to a very conventionally secure and successful life. However, by the subtle twists of fate, he ended up a famous gym instructor, creating social media content under the user name, 'The Flying Beast'.
He had no plans to build a career in the booming internet content space. But one day, his friend went live from Facebook while in the middle of training with him, and the rest is history. Capitalizing on his in-built audience base, he launched a social media presence that became an instant hit across the nation.
Born in Kanpur, Uttar Pradesh, in 1986, Gaurav was always interested in fitness and bodybuilding. After he quit his job as a pilot with Air Asia, over a dispute about the compromised safety of passengers, he decided to transform his passion into his career.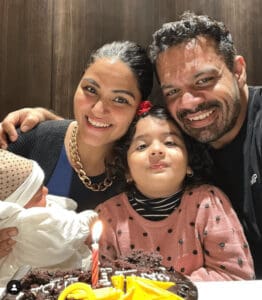 Gaurav Taneja is a person who puts family first. Married to fellow pilot Ritu Rathee, who was also an employee for Air Asia, he is a doting husband and father and shares his family exploits through another Youtube channel called 'Rashbhari ke Papa', named after her daughter Kaiki.
The Flying Beast's content is fast-paced and to the point. Gaurav's approach towards online videos is economic, choosing to highlight the important aspects of the information he has chosen to share, and cutting down drastically on the fluff. His soft and charming demeanor and honest presentation has brought him instant and consistent fame throughout his content-creating career, and he seems eternally grateful for it. Having come into contact with the vicious world of online trolling, he chooses to deal with it in a zen-like manner, not allowing it any space in his mind.
Read More: Prajakta Koli's 'Mostly Sane' Life
The consensus about 'The Flying Beast' is generally positive. His audience appreciates the short-form content and the to-the-point instructions and advice that he relays in service of promoting a healthier lifestyle. He makes sure to not become esoteric in his presentation, and keep it accessible to people of all ages and dispositions.
Just like the rest of the world, the channel has seen a dip in its performance and a delay in its plans due to the sudden influx of the pandemic. But Gaurav is not discouraged. Instead, he is looking forward to expand his online repertoire. Although unwilling to share his plans, Gaurav Taneja assures his fans and the world at large that the flight of the beast is in no mood to slow down, and is taking the rest of us along on its journey.