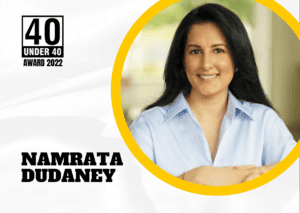 What is so special about the designs at Ahikoza is that they are inspired by architectural installations and sculptures that not only caught the attention of Malaika Arora but many other stars with a sizable fan base in Bollywood and Hollywood.
Piece of art or an accessory?
The global artisanal accessory label Ahikoza, founded by Namrata Karad, draws its inspiration from the designer's travels and her love for art. The brand takes pride in its unique geometric design, handcrafted precision, and quality. Not just that, they are a high-end handbag label that cultivates a unique design DNA, caters to customers looking to enhance their collections, and offers 360 degrees of customization.
Internationally acclaimed movies and TV series frequently feature the brand's trademark accessories. However, it is Ahikoza's distinctive candy-colored clutches that are a more sought-after accessory, both on and off the red carpet, despite the brand's diversification into other categories. Made in Indonesia, the handbags are distinguished by their angular silhouettes and vivid tones. The majority of people prefer their structured clutches or minaudières, particularly in vibrant candy colours. In the US and European overseas markets, the brand has already built up a very exclusive clientele for itself.
The inception of Namrata's brand, Ahikoza, was spurred by a love of handbags and a strong sense of entrepreneurial spirit. She took entire responsibility for the brand's debut, from conception to execution. Ahikoza's distinctive purses are now a global favorite for red carpet events.
Entrepreneur in her element
In 2017, Namrata Karad became the first Indian designer to collaborate on a handbag with Victoria's Secret model when she co-designed a project with veteran model Barbara Fialho. Because of her background as a business owner and industry expert, she has developed a strong skill set in marketing, content planning, consumer growth, and strategic business development. Not only that, over the years, Namrata has also secured partnerships, endorsement deals, and distribution agreements.
Namrata reveals, "A passion for handbags led to the inception of my brand, Ahikoza. I believe one of life's greatest joys is to be able to do what you love. I wanted to merge my passion with a career path, and that led to the birth of my brand.
She discovered in her twenties that maintaining a high level of curiosity and continuously expanding your skill set is crucial, along with expanding your business venture with your consumers and the market environment. A message she wants to convey to future entrepreneurs is "listen to your gut. More than any textbook, it will always serve as your best compass.
An eco-friendly and ethical initiative
Much like the fashion industry as a whole, Ahikoza is also rerouting its direction toward ethical fashion. Additionally, the label is taking a conscious step toward vegan and eco-friendly leathers, which are basically plant-based leathers, such as those made from mushrooms and cork. On the other hand, the entire Crystal range from Ahikoza is created with materials that are not derived from animals, even down to the lining. A luxe clientele seeking an effortless, fashionable look is naturally drawn to these distinctive products since every bag is made with the same care and attention to detail as the very first one, bringing symmetrical art and geometric patterns to life.
Fortune and the future for many more first
Namrata also acknowledges that she had the good fortune to achieve multiple business firsts in her industry. One of them involved claiming the distinction of becoming the first Indo-Indian designer to work with Barbara Fialho, along with supplying the wardrobes of influential people in the industry since the inception of the brand. In the near future, Namrata envisions her label as a dominant force in the luxury market with a significant global brick-and-mortar presence.