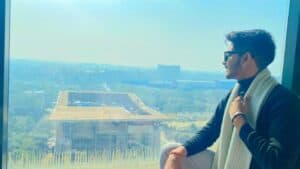 Spare some time to appreciate the journey of Mr. Aditya Vardhan Rajput, a very futuristic and humble person. Who tries to break the stereotype with his revolutionary thinking. A very forward-thinking person who believes in both smart work and hard work. He aspires to become the country's top business person. He belongs to Jabalpur Madhya Pradesh. He is in the final year of graduation and now he is doing his business in the field of the digital marketing industry. He was very attracted to business from his school life. The main reason for his interest was various ways through which he generated his source of income at a very young age. It was a bit shocking when we got to know about the fact that, he made presentations for his mates and made money out of it at the age of 12 years. Like this, he did many other things which gave him a kind of good pocket money. A few years later in order to meet his expenses, he taught tuitions to the children in his surroundings. This was the phase when he analysed that for taking tuitions he used to spare more than expected hours in a day and would only give him an only little bit of money. This was the time when he realised that he was not made for this, and started to find out an opportunity that would sharpen his talent. Many of us might get the opportunity but they don't value it. But Aditya was always in search of it, got the opportunity, grabbed it and now he is absolutely amazing in his field. His book was also published named as "Khyalaat" which you can find out on many well known re-selling platforms. He is a trader, he also use to invest in the stock market and in cryptocurrency and he is earning well. Now he is an evolved human being. From there he started learning new skills.
In Covid-19, he decided to do something different. And at that time the digital marketing business was very new for everyone. He also knows little about it. But he researched about it and gained knowledge about this business. After a lot of research when he was confident enough about the potential of this business then he started. It was the very first time that someone from his family took a bold decision to start a business because his father was a private employee and he observed his father and all the hardships.
Read More: Founder of Curated by Elysian – Devika Kaushal 's Success Journey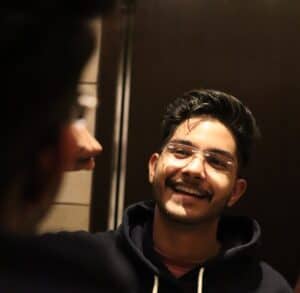 Initially, he was hesitant and not very confident but as time went he learns and upscales himself. When he started his business one thing was very clear in his mind he has to increase his earning potential and accumulate an ample amount of money. If he is financially free then he can start another business and help others. If we talk about his achievements then within a span of 7 months he earned a very handsome six-figure income. He earned more than 4.5 lakh rupees in just 7 months from only affiliate marketing and overall 8 lakhs he earned which is truly remarkable. He has a very intelligent team in which his team members have also earned a decent income. He is working hard and mentoring more than 1500 people to achieve their dreams. He also aspires to start his own real-estate company and wants to become a top Indian businessman.
But all his achievements come are not easy. When he started his business he was very nervous about whether his business will work or not because he took a big risk both financially and mentally. Many of his close ones showed up their real faces when he needed them the most. He was discouraged by his friends saying that these businesses are not going to work. But he stood all the challenges and today he is enjoying his life and making his parents feel proud.
He says that it is very important to have proper knowledge before starting anything. He says if we start something there are two situations first either we will excel in that field or we will fail and learn the most precious lesson about life. That is everything happens for a reason and that is good for us. "Just do good things to others and good things will come back to you," Aditya said.
Read More: If You want to be an Entrepreneur, First join ' Entrepreneur First ': Esha Tiwary
He also believes in charity like donating books and food to needy people. Also providing food and clothes to poor people. Today Aditya is enjoying his life and fulfilling his dreams.
Aditya Vardhan Rajput is a successful digital entrepreneur today and is guiding a lot of people. If you too are entangled in your life, how to find and work on a new opportunity in this great time. You can message Aditya Vardhan on his Instagram.