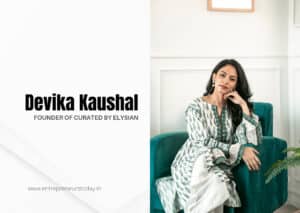 Devika Kaushal – As a younger self, I always thought I could maximize my creative and professional capabilities in an environment conducive to growth and experience. While working with various agencies and brands in the marketing/planning department first as an intern and then in fuller capacity, I always aimed at extracting the highest degree of learning experience from the people around me so that I could use the same when I would start my own business and build my path of entrepreneurship.
As a 20-year-old, I was always intrigued by the thought and effort put in making a gift unique for the special people in our lives – the gift we went that extra mile for, the gift that resonated with the person who it was made for!
Drawing from that love and passion for personalized gifting, I started this journey that I now call Curated by Elysian. Initially started as a small home-grown startup while still in college, I was finally able to give an official face, name & structure to my passion in the form of our special gift boxes! In these years after completing my education, I worked in different segments as a Marketing Consultant, learning from my experiences and those around me, each step focussed on ultimately shaping my passion into this company.
Read More: If You want to be an Entrepreneur, First join ' Entrepreneur First ': Esha Tiwary
What strikes in your mind to start this business?
I have believed that each person has their unique sets of skills which make them different from each other and recognizing the same and then extending the same to others around you makes it even more useful and helps the individual learn and grow further. In a similar fashion, I wanted to extend my passion and sense of creativity to those around me, unknown and known people who would deem them useful, and also give me many more avenues to learn from.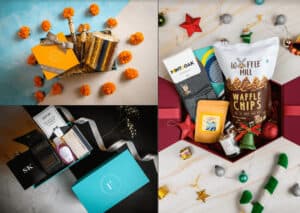 Specific service of your business?
Elysian is a greek word which means beautiful or creative; divinely inspired; peaceful and perfect, and here at Curated by Elysian, we takes on the task of personally curating boxes with the sultry hand-picked elements personifying your individual tastes with our own personal touch of "gravitas".
We have a vision to create the ideal collection to suit occasions, events and most prominently – people. Our collections feature a plethora of hand-crafted, personalised and unique elements that can be especially customised to suit each customer's preferences. Standing by our motto and promise of making each gifting experience more personal and hence unique, we aim to choose each element with immense thought.
This vision is what facilitates our service to be helpful to the customers around us. In their many requirements of gifting – personal, corporate, specific to any occasion/event – we come up with new and unique ideas that would make their gift suitable and special for the people around them.
Your state of mind before starting the business?
A mix of nervousness, curiosity and confidence each of which motivated me to work harder.
Read More: Prajakta Koli 's 'Mostly Sane' Life
What are your achievements in your field or business?
Personally, my biggest achievement was to receive orders and inquiries from individuals completely unknown to me from cities outside of my place of work (Delhi) like Rishikesh, Bangalore, Amritsar as that helped gather a much greater viewpoint of diverse customers.
The most difficult and inspiring time in your journey?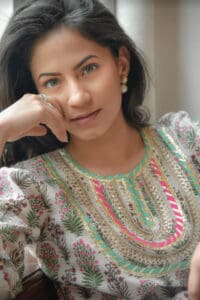 The biggest and more unexpected challenge for me so far has been to establish this business amidst the pandemic and the restrictions that came with it. The constant delays and the unpredictable nature of the work while still aiming to prioritise the health and working situation of all those around me and this business including vendors was a unique struggle – one that has not been experienced before. The key solution to this issue was to build patience and continue to work forward with the belief that despite the struggles that come forth, the work will still come through and that this, like others, will be ultimately another important learning experience.
How will you see your company after 5-10 years?
Learning from the current unpredictable circumstances, I do not believe that there is any specific point one should limit their growth and scale of work. However at the same time, moving forward, I aim to grow with a stronger and larger group of customers from around the country, each of whom will motivate and challenge me to curate something bigger, better & more beautiful!
Any message you like to convey to the country?
I have always believed that there is no end to learning from the people around you and in this new chapter, I want to implement this motto in all ways possible. Irrespective of how long or short any journey or chapter of your life may be, everyone should put their maximum effort in each experience and push boundaries to maximise their growth.