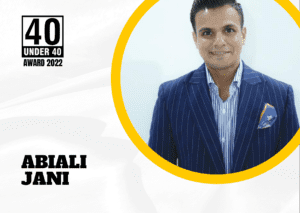 How to make bank in the paper trade?
Jani Sales Private Limited's journey started in 1979 with a small paper trading unit. As time progressed, business began to flourish and eventually the organization became authorised wholesale dealers for the paper giant ITC limited (paper boards & specialty papers division) India.
Having been in the market for more than 40 years, the enormous experience they have gathered has allowed Jani Sales to develop the necessary know-how and technology to create quality products that satisfy customer requirements, and respect the environment.
Today, they are one of India's largest producers of MG paper for packaging and tissue products. Their paper manufacturing plant is in Sarigam, Gujarat India. The business has now grown into a global operation with warehouses across the breadth of India, and its products marketed in more than 10 countries, across 4 continents. With an annual combined paper, packaging product, and trading capacity of over 100,000 tons per annum, they are currently one of the largest paper traders in the country.
Abiali Jani is a second generation entrepreneur who is the current director of the company. He joined the business in 2012, and had overseen the functioning ever since. Jani Sales Private Limited had already been a wholesale supplier of paper to multiple packaging companies, I veticals of FMCG, Pharma, Food and Beverage and E-Commerce.  Over his tenure at the helm of the business, Abiali has made vertical integrations at different levels to boost its product catalogue and sales repertoire.
Making Paper
Jani Sales Private Limited was primarily a supplier of paper throughout its existence, and they had expanded on that front as robustly as possible, with multiple warehouses based out of Punjab, Chandigarh, Gujarat, and the Jani's homes state of Maharashtra. They had also established a business vertical in the family in Dubai, from where they Export Finished Paper from India and also supply secondary fiber to recycled mills in India and Far East.
With Abiali joining the business, the company expanded into manufacturing paper as well. The manufacturing unit was set up in Gujarat, with its own recycling system. All the paper produced there is, 100 % recycled, making it an environmentally sustainable venture.
Abiali has also been careful to keep the differentaspects of the business separate. Their company doesn't trade the paper they produce, instead depending on a set network of dealers for that work, so as not to become competitors of their own clients. Thus, the manufacturing unit is a sustainable business venture as well.
Despite having a robustly physical business unit spread across different states in India, Jani Sales Private Limited had managed to forego any major upheaval during thepandemic times owing to them being suppliers of packaging material to many pharmaceutical companies, which made them an essential goods services provider. However, their manufacturing unit, which was supposed to launch that year, was delayed by a few months, finally launching in September 2020.
The ban of single use plastic also proved fruitful for the business as many previously plastic friendly outlets, and e-commerce services shifted to using paper. When asked why plastic had at all become popular, when paper had always been a viable packaging alternative, Abiali said that it was cheaper, and thus more easily procured. But with recycling, the manufacturing of paper had become significantly cheaper as well, which certainly helped users financially.
Impact
The company's vision is to provide the right product to the market. They have always aimed to be a world-class industrial paper producing company, that generates value and quality through responsible recycling and sustainable manufacturing. It is an ethic they have striven to integrate into every action they have taken.
Believing that real value doesn't come from a supplier, but a partner, they have become veritable partners of their clients, providing them with a competitive advantage, through a team that consistently delivers high- quality, superior services, fuelled by the desire to innovate, and to foster real, sustainable growth.
Technology has paved the path for newer opportunities, and Jani Sales plans on grabbing every single one of them. With plans for huge changes and expansion in the future years, they are more driven than ever to be working towards a bigger, brighter, and more brilliant future.
Believing that there is no place for failure when one truly knows and understand their client, Jani Sales offers their all to create a memorable professional experience.
Jani Sales' culture is to ensure respect and care for their employees, customers, and the community, and all their stakeholders. Protecting the environment and assuring safety are key tenets of their activities.
So whether we have known it or not, we have been impacted by the company in our life. Abiali hopes to continue in this steady upward curve over the future. In the future there are plans for another manufacturing unit, which would once again be hundred percent dependent on waste paper as its raw material, and also expand into production of paper cups.
The tagline for Jani Sales Private Limited is Where Paper Meets Quality. And Abiali assures his customers that they would host that meeting spot for a long time yet.