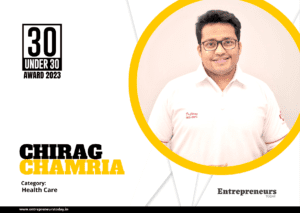 Royal Dental Clinics, established under the pioneering supervision of Dr. Arun Chamria, is one of the most sought-after dental care practices in Mumbai. Dr. Arun Chamria painstakingly established Royal Dental Clinics in Mumbai, which to date remains one of the only premium Dental Clinics in India to have a fully-fledged in-house Dental Lab at the same location as the clinic.  Royal Dental Clinics discusses your smile wish, dental concerns and the treatment expectations that you have. They will also address anxiety in relation to the dental treatment with proven solutions. They are known for their corrective and comprehensive procedures in dentistry.
The Royal Legacy
In April of 2021, Dr. Arun Chamria, one of India's most illustrious Dentists departed due to Covid-19 complications leaving the Oral Healthcare Fraternity poorer. The man of many parts, Dr. Arun Chamria's immense contribution to the Indian Dental Fraternity will be cherished. He was an advocate of 'Dental Implants In One Day' way ahead of his time.
Dr. Arun Chamria entrusted the able and well qualified Dr. Chirag Chamria to forward the legacy of the preeminent Royal Dental Clinics. Every setback contains the seeds of enrichment, says Dr. Chirag Chamria as he continues the prodigious task of taking forward the legacy of Royal Dental Clinics.  A succession plan is about getting the right person in place for the legacy you leave behind.  Speaking of a few attributes of effective succession planning, Dr. Arun Chamria would say, "One should seed in the right principles, ethics, and morals at a young age. This is what helped him and that Dr. Chirag would follow."
The industrious Dr. Chirag Chamria followed in his father's footsteps into dentistry not just to continue the family legacy, but also out of a genuine love of bringing Smile to his patient's faces. After completing a course in Cancer Surgery from the University Medical Centre in Netherlands and another in Salivary Gland Sialography from the University of Switzerland he began working under the tutelage of his father.
As conscientious medical professionals, they worked through the quarantine period, which proved to be an intense learning experience. The competent Dr. Chirag Chamria in no time started to lead the reign of Royal Dental Clinics. He stood up to these testing times and quickly rebuilt the entire working and functioning operations at Royal Dental Clinics.
A Smiling Vision
For Dr. Chirag Chamria, to bring a smile on each of his patient's face is the target of his work. He likes keeping abreast with the latest technology in the oral healthcare domain and is constantly upgrading the in-house dental lab as well as the front-end equipment so that he can deliver the most accurate results in a comforting environment to his patients. All this cumulatively makes Royal Dental Clinics as one of the most sought-after Dental practices across Mumbai.
Dr. Chirag Chamria takes pride in the fact that Royal Dental Clinics is an epitome of a Dental Care. It boasts of all the facilities that are on offer such as in-house machines, waiting room, refreshments and customised smile designing. Complete with individual waiting rooms with ensuite bathrooms to a sophisticated and soothing ambiance, one might even forget they are at a Dental Clinic. This essence is now carried forward in the same fervour by Dr. Chirag Chamria as he inspects every aspect of the patient journey at Royal Dental Clinics. It is this holistic approach towards dental care that has made Royal Dental Clinics win many accolades.
Dental Smile Designing and Makeover in a Day
Mumbai between March to June is so hot that the ocean water is a constant, low-broiling Jacuzzi temperature. It is so hot and humid that definitely makes people sip cold water or have a cola. Doctor doesn't seem to notice that; coz he is busy fixing extraordinary smiles. The best perk of having Dr Chirag Chamria manage Smile Designing at Royal Dental Clinics is his fantastic and easy-going approach to all smile problems. A VIP feel is bestowed by the team to an elite group of patients who walk into Dr Chirag's consultation.
Smile designing is a procedure to improve the aesthetics of teeth and to enhance your beautiful smile. In addition, the shape, colour, size, proportion of teeth, side profile of face, are necessarily looked at. Fabrication and designing of crowns and bridges and done through CAD-CAM and 3D printer for accurate results. A specialty at Royal Dental Clinics is that in most cases; your treatment, examination, crown fabrication and final placement; will be completed in one sitting. Before treating any patient, a digital clone is created. This is taken up digitally and then the treatment is materialised intraorally, guided by the digital planning. A simulation of patient treatment is done before execution. The choice of treatment option preferred is that which balances minimally invasiveness with longevity.
A Bite of the Future
As one of Mumbai's premier cosmetic clinics, which sounds hyperbolic but is actually just a factual statement. Dr Chirag spends close to 12 hours per week just on further developing the Smile Designing protocols at Royal Dental Clinics. He is usually blocked for prior consultations for about 8 patients per day. Dr Chirag's full mouth makeover patients are planned twice a week under general or local anaesthesia.
Dr Chirag Chamria thrives in cosmetic dentistry; he is known for his results in anterior cosmetics, occlusal rehabilitation and natural looking full mouth rehabilitations. Like any custom service, you can even choose the colour or shade that you want; and he will help you get that shade of teeth as well as your confidence back! Dr Chirag Chamria's direction for the most of cosmetic cases is a natural-looking finish. No two patients will have the same smile, every smile has a different story. Many dentists replace teeth, but a handful restore your own smile back.
The smile is the single most powerful form of expression which humans have, which goes way beyond cultural, social or any other kind of borders. A smile will always connect people, through emotions, sensuality, and humanity. Dental aesthetics is for everyone. Some are born with a beautiful smile by nature, some were not, some may have lost it along the years. Either way, Dr Chirag can help restore it. Art of crafting beautiful smiles lies in the hands of our esteemed doctors.