Tushar Gaur has always believed that "Age is just a number, but what you do with that number and the vision in your mind is what matters "
Everybody wants to become an entrepreneur, but only a handful of them endure the pain, spend sleepless nights, and do what it takes to be one. Those "some" face all the hardships to make this world a better place. Here, we have one such example, Tushar Gaur – the man who went all-in to achieve his ambitions; ambitions of making the world a better place.
At present, Tushar Gaur is one of the core leaders of an entrepreneurial Society for young entrepreneurs where they Train youngsters all over India by providing skillset & mindset training. They are providing work opportunities to thousands of youngsters and helping them to achieve a good stable income even in this lockdown. they have helped around 15k youngsters all over India and have distributed commissions in crores.
This year history has been made when the top performers got a total bonus of 1.5 cr in total. Tushar Gaur is leading his team all over India through the power of social media and the modern way of interacting with his team via the internet, not even stepping out of the home. 
Nineteen years old, Tushar Gaur Started his Entrepreneurial journey with a small stall at his college with the 3d printer on top of it. since it failed due to a lack of understanding of the market, experience, and resources. He became part of the Society where he is a core leader right now, and had a small achievement in a brief period, he gifted himself a self-earned sports bike, which itself speaks for itself.
Not to forget, he did not come from an entrepreneurial background or had lakhs of rupees that he could spend on his next project. He was willing to explore and hustle and not make money on Day 1. Taking admission in one of the best of the colleges in Delhi (GGSIPU, Dwarka Sec-14) for studying Engineering, "Tushar Gaur was always determined to do something different which would create an impact for not only himself but also people around him".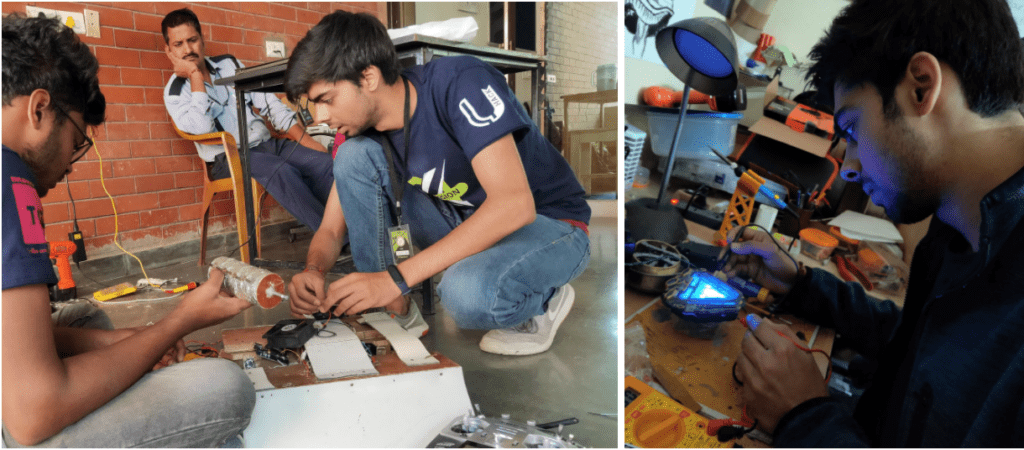 As he was a space geek and a STEM (Science Technology Engineering Maths) enthusiast, He got involved in 3d printing, Model Rockets & Electronics. But one incident made him realise the power of money and how it can help his vision to come true. He took a break from his hobbies and started freelancing in Graphic Designing and website development with his best friend Gaurav. After trying out much stuff he realised he needs a proper source of income and guidance from a mentor.
Difficulties test the courage, patience, self-confidence, and true personality of a human being. It's how we handle ourselves in the most testing moments of life that portrays our strength. In life, ups and downs are constant but it is up to us if we want to dodge the troubles or get buried under the burden of them. Rather than giving up, we should always be ready to fight back whatever comes between us and our goals.
Tushar Gaur never gave up and started looking for mentors, just before reaching his limits of patience he got in touch with a successful digital entrepreneur who introduced him to the society with which he's working right now and creating leaders, not job seekers all over India.
His motto is to supply the great demand of young leaders and entrepreneurs which is needed to make this country the greatest. And he is doing that by guiding youngsters and inculcating the skillset and mindset of an entrepreneur in the youngsters under his guidance.
Following his love for Entrepreneurship, learning, and spreading knowledge he has started his podcast with the name "The Tushar Gaur podcast" and creating content over social media, especially on Instagram to guide and help the developing youth.
The Internet has revolutionized the world around us. But it still works as a tool in our hands and depends on how we use it. Where many of us are using it as a way of entertainment, people like Tushar Gaur are making fortune out of it just by thinking out of the box
As nothing comes without hard work and dedication, Tushar's life was too full of hardships. For a youngster like him, it was the toughest decision of his life to choose between formal education and chasing his dreams, however, for him, later worked out in his favor. Although self-learning isn't an easy job, you see many failures and if your approach is right only then you learn from your mistakes and resuscitate from the loss, and shine brighter than ever. Mentors play a great part in one's success. Tushar Gaur never gets tired by appreciating and thanking his mentors and give 100% credit to the system his mentors have created and him doing the same.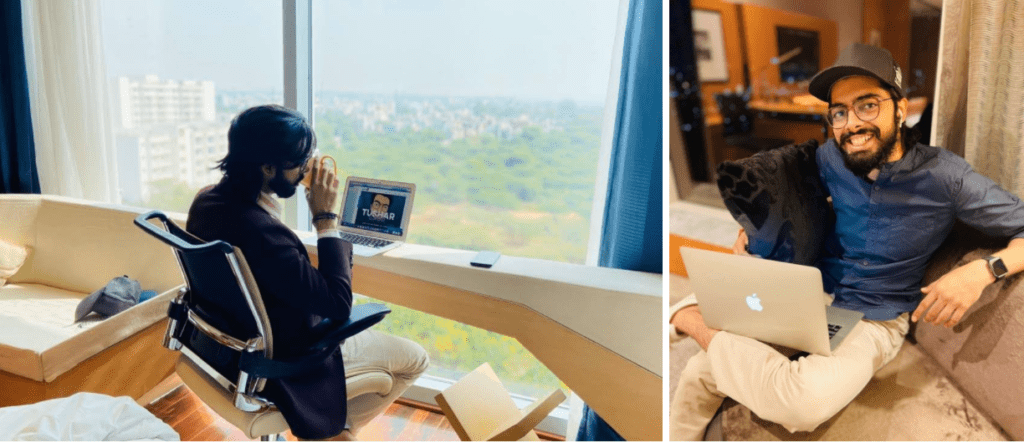 Tushar Gaur is a successful digital entrepreneur today and a Visionary 20yr old kid Who dreams nothing but big and impactful. He has mentioned in one of his podcasts that he is planning to enter many fields and start his own company at the age of 25 with a vision nothing big than Everest. 
He is guiding a lot of people. If you too are entangled in your life how to find and work on a new opportunity in this great time. You can message Tushar Gaur on his Instagram.
And visit his website www.tushargaur.com
The pages slugged 'Brand Connect' are equivalent to advertisements and are not written and produced by Entrepreneurs Today journalists.