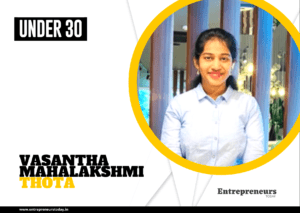 For the rural economy, agricultural entrepreneurship can work wonders In India, the agriculture industry provides food for 1.3 million people, provides a living for more than 60% of the population, and is essential for the economy's sustainable growth. Agriculture has traditionally been viewed as a low-tech industry with limited dynamics, generally governed by a large number of small families that, over the years, focused on increasing crop yield rather than viewing it as a means of generating income.
The Solution
The Pulse Farm is an effort to integrate technology into agriculture. They are actively working on agriculture spraying drones and all equipment required for smart and enhanced farming.
With the aid of agricultural drones, farmers can keep an eye out for possible issues and improve field management by monitoring crop and livestock conditions from above. Farmers and other agribusiness owners can employ agricultural drone services for a variety of tasks, such as land imaging.
So, as per their goals, the team at The Pulse Farm want to bring forth advances in agriculture. They assess the technology's potential in the agricultural sectors and meet the needs of the time. They take pride to play a leading role in agritech goods and services nationwide.
The focus is on reducing the cost of cultivation through efficient resource use since a 1% increase in the agriculture sector would result in an overall growth rate of 10%. They operate under five framework formats: Resilient Innovation sector, Robust agriculture infrastructure, Responsible farmer, and Reduced Regulatory compliance load.
The Agripreneur
Vasantha is the first woman drone entrepreneur in India and a first-generation entrepreneur from a remote Indian hamlet in the Telangana area.
She founded The Pulse Farm to help integrate technology into farming because she is an enthusiastic drone fan and a farmer's daughter. She started this business as soon as she graduated from college due to her passion for the entrepreneurial path.
At The Pulse Farm, Vasantha's daily duties include leading product research and development across functional teams, making commercial and financial decisions that drive the product, encouraging staff integrity and teamwork, and being in charge of employee satisfaction.
Currently, she is also working as an Investment Manager at Guptaji Invests where her responsibilities include connecting the right startups with the right investors, nurturing the Guptaji community members and converting them into potential investors, and scrutinising and shortlisting start-ups to make them eligible for getting investments.
Vasantha also holds a professional architecture degree and owns "The Interior Design Studio," which specialises in interior design. Through sheer confidence and self-motivation, she overcame all the criticism and gender injustice to pursue her dreams. Her capacity to learn and adapt to new situations has made her a multi-talented individual. She has worked as a radio jockey, an architect, and a CEO.
Achievements
Recognized as the First Women Drone Entrepreneur of India by the Central Govt of India.
Expanded the company into 4 states and Achieved a 10 million turnover within 6 months of holding the position of CEO.
Helped the company in collaborating with leading manufacturing companies like Garuda Aerospace and MCBS.
Invited as one of the Guest speakers for International Day of the Girl Child 2022 at T-Hub
Got shortlisted into the top 30 Entrepreneurs among the 1000s of applications received for the Virtual Acceleration program of the iB Hubs Start-up school 2020.
Future looks bright
On the long-term prospects for the Indian agriculture sector, they look forward to working devotedly. Since by using drone technology, people in the agricultural sector can save time and money, they place a strong emphasis on making drone operations and technology accessible to all users.
In addition to agricultural equipment, they provide farmers with real-time agronomic advice to increase farm output and promote sustainability. Powering the present and the future at the same time has been their goal ever since they set out on their journey.