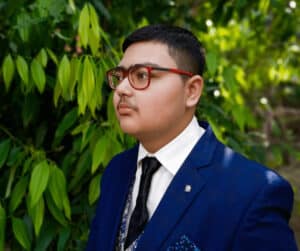 Meet Mr. Souvik Roy, a very intelligent and hardworking person. He is one of the Leading and Brightest Indian digital entrepreneur. He belongs to a middle class family and wanted to fulfill his parent's dream. He was interested in business from his childhood. Today he is a sales mentor and a motivational speaker.
Before starting his business he worked on himself and evolved his personality, communication skills, leadership skills, and Time Management skills.
He understands the true meaning of financial literacy and brand awareness.
From his Childhood, Souvik was very much Tech Savvy. He used to learn Technical Skills with his friend and with the help of the internet. He follows the Success stories of Many YouTubers Coming with different concepts and Business ideas. He also writes about the success stories of a famous billionaire.
To Support the financial condition of his family he started To Learn Digital skills By investing some money in a course that gave him 100x returns.
He Started His Journey From Freelancing works and Part time youtube. He is now Giving Facebook ads agency Services for Business Consultants And Trainers.
He is the Founder of DIGIHAP which is an online learning and entrepreneurship Community with over 80+ courses and 10000+ students and professionals.
From the beginning, he wanted to deliver values. His mindset is to help people not to earn money but earn knowledge and skills. He Strongly believes "Money is the by-product of what you do when you're passionate about something."
He conducted more than 25 Seminars. And he mentored more than 20000 people. He helps many people change their life. And Worked with over 15 Top Brands.
Read More: Daman Saroha – If we all want to be successful in our lives then let's make it together.
Souvik shares that many Ups and Down's come into our life. But we have to stand strong. The most difficult time for him was the Lack of Resources and Guidance. At First, he Felt to give up but it wasn't an option He was very much passionate and learned from his own By his consistent effort And Hard work.
He wants to educate people and enrich the youth entrepreneur and help them to scale their business in the digital world.
One thing He wants to Convey that Never Give up. Strength doesn't come from what you can do. It comes from overcoming the things you once thought you COULDN'T!.
Every person wants to become successful in their own lives and in their own professions. But to become successful extreme hard work is needed. Because without any hard work and dedication we cannot achieve anything. We have to cross the painful dark way to reach the glorious success destination. Even the darkest night will end and the sun will rise. Keep hustling and be consistent. Always Remember Success is a journey, not a destination.
Souvik Roy is a successful digital entrepreneur today and is guiding a lot of people. If you too are entangled in your life, how to find and work on a new opportunity in this great time. You can message Souvik Roy on his Instagram.