The foundation stones of honesty, character, faith, integrity, love, and loyalty are necessary for a balanced success that includes health, wealth, and happiness. As you go onward and upward in life, you will discover that if you compromise any of these principles you will end up with only a beggar's portion of what life has to offer.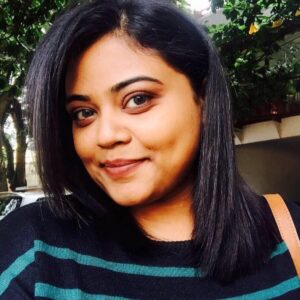 Meet Dr Revathi Nagesh, a very dynamic woman to learn from. She is an ayurvedic doctor and belongs to historical city Bangalore Karnataka. A very hardworking woman who aspires to serve society by her knowledge and hardwork. Her ultimate goal is to become a top doctor to serve and nurture our society. She is practicing from past 12 years. Apart from this she is also an artist. Initially she also faced many challenges but she decided to change the stereotype that if we are financially unstable we can't do big. But she breaks all the boundaries of her brain and she starts thinking big. And then she took the most important decision of her life to open a clinic. It was a very tough decision because no one in her family ever did something like this. But she was confident and committed towards her dream. And this is the decision which changed her life completely. She achieved great success in this. If we talk about her experience then she has more than 12 years of experience in ayurveda. She is a renowned doctor and has ample experience to help people.
She is doing great in her field. But due to Covid-19 everyone's life got disturbed. She too faced the need of some other part time work to earn more. Then she was introduced to the affiliate marketing business. This concept was completely new for her. Initially she was a bit sceptical about it but when she started learning and researching about it then she knew the potential of this business. After proper research she started her business. It was a very tough decision for a woman of age 35 who is managing a clinic and a lovely family but she took the decision and started her business. In just 3 months she earned a decent six figure income. She earned more than 3 lakhs rupee in just 3 months which is truly remarkable for a newcomer.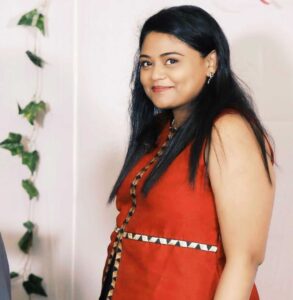 She made her parents and husband proud and now she is financially free and excelling in her field exponentially. Her husband helped her in every decision. He stood behind her like a wall to help her achieve her dream. At the age of just 35 it is hard to imagine so many achievements with so much responsibility but she proved herself.
But all these achievements were not very easy. She also faced many challenges when she started. Initially her friends don't trust her by saying that this business is not sustainable. But she proved herself to all of them. And today they are willing to work with her. Revathi is truly an inspiration to all of us.
Revathi Nagesh is a successful digital entrepreneur today and is guiding a lot of people. If you too are entangled in your life, how to find and work on a new opportunity in this great time. You can message Revathi Nagesh on her Instagram.