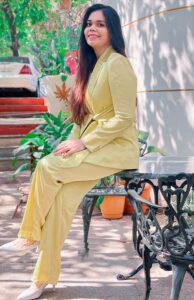 We are introducing Miss Neelam. A girl with big ambition and wants to help people with her knowledge. She is just 29 and what she achieved at this age is very commendable. She hails from Hyderabad. Today Neelam is a global tarot reader. She has also started a crystal healing brand called mbm_crystals.  Before starting her career as a tarot reader she used to do a job. But she was interested in spiritual science, healing, and tarot from early childhood. At that time she couldn't pursue it because of her commitments.
But during covid-19 she had the time to pursue what she wanted to do. When everyone was busy with their job loss and dealing with severe mental health issues, She was exploring her passion and getting knowledge about it. She did a dedicated course for tarot reading and she was helped by her mentor. Her mentor taught her how to establish a connection with the cards and the rest was her own journey. She then started her youtube  channel with faith and confidence to help people with her knowledge about life.  She also ventured into crystal healing to bring about the energy of crystals for her clients to enhance their  specific journeys. Today she is running 2 successful businesses. She helped more than 10000 people with her skills and people who need to fight the battle of confidence, freedom and depression. In a span of just 3 years, she established herself very firmly in her field.
Read More: Desi Artists – Real Siblings Making Real Wedding
She helps everyone who wants help and support because her main goal is to help people to understand themselves better. But everything which she achieved is not easy. When she started she was not sure if this will work or not. But after getting a good response and increasing awareness about mental health her confidence went up and she started working and learning more hard to help her clients.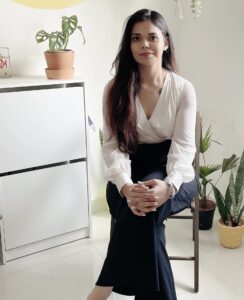 Neelam says that "seek and you shall find- dive deep and immerse yourself towards what you truly want and there is no chance that you will fail- its just next to impossible. To explore the dream- first find the dream and till then keep flowing with life- it will take you towards where you are supposed to be. Just have this idea in your mind that you are seeking"
Neelam is a successful digital entrepreneur today and is guiding a lot of people. If you too are entangled in your life, how to find and work on a new opportunity in this great time. You can message Neelam on her Instagram.
Follow: Instagram | Website | Youtube