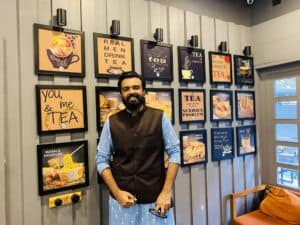 We are introducing Dr. Sheetal Nair, an Author, Storyteller, and Entrepreneur. He is in his 30's and has achieved astounding success in whatever field he's chosen. He has been actively involved in setting up and managing businesses in the field of Manpower Services, F&B & Corporate Training services. He is a bestselling author of two self-help books & launching a third one soon. He has been awarded for both his literary as well as entrepreneurial ventures. He was interested in starting his own startup from a young age but at that time he lacked the finances and the know-how.
He knew that it's hard to create value in a regular 9 to 6 job. Hence he chose to take a plunge into the deep waters of entrepreneurship. He has one of the most diverse portfolios when it comes to working with assets in manpower services pan India to his literary prowess & being a part of International bodies on HR and T&D. He has worked with many international clients & has coached businessmen of repute. His Business is focused on corporate services, specifically targeted at security services & allied manpower services to ensure business continuity. He has always believed that if opportunity doesn't knock one must build a door which is accessible always to create something valuable. He believes that businesses should always start small before evolving into bigger ones.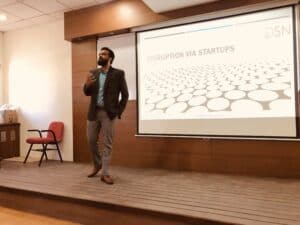 He along with his partners Jaideepsinh Jhala & Sudeepsinh Jhala have setup up Vadodara's largest cafe (7000 sq. ft. area) and they together helm one of the fastest growing MSME service providers in the western part of the country. But everything was not very easy for him. He had to face many hurdles in the beginning of his career. He met with a life-threatening accident a few years ago which made him realize that nothing is permanent and time shouldn't be taken for granted.
Read More: Desi Artists – Real Siblings Making Real Wedding
He wanted to build an empire in which he has multiple businesses across the globe. He has reached across the demography of this nation in the past decade, the world is the next destination. Dr. Sheetal firmly believes that one will either step forward into growth or will step back to safety, choice always lies with us. Just choose wisely.
Dr. Sheetal Nair is a successful digital entrepreneur today and is guiding a lot of people. If you too are entangled in your life, or stressed beyond your abilities and want to work on a new opportunity then you can connect with Dr. Sheetal Nair on his Instagram / LinkedIn.