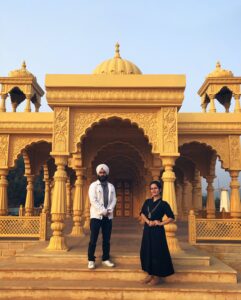 Over the telephone, Gurpreet Singh Johar informs me that he has been a photographer for 8 years. His voice is eager and firm. In 2015, while he was pursuing his Masters' degree, he decided to open his company Desi Artists. With the blessing and support of his family, it  has seen steady and consistent growth over the years.
The beginning of his journey had been hectic. He was utterly alien to the world of professional photography, and had no idea about its intricacies. He was slowly exploring his passion, and such a risky professional move caused a small tumult amongst his family members. The reactions ranged from shock, mockery, anger, to bemused disappointment.
He narrates the story of his first professional work in 2012, which was to cover a 9 day Ganapati Festival in Pune. It was a humble job that paid 3500 rupees, which must have been a fortune for a graduation student. He pauses to reflect on his journey so far, to a place where he can afford to charge by the hour.
It was an uncertain time for him.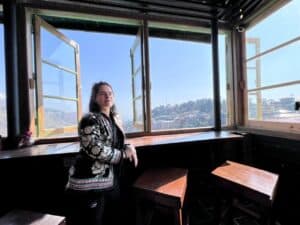 Despite the initial hesitance towards his chosen profession, Gurpreet Singh had been introduced to the art by his father. He was an avid photographer. Although he didn't pursue it professionally, he had been a connoisseur of the art, and had cameras lying around in his home. He documented the lives of his family and children, capturing the range of emotions that span a lifetime.
Gurpreet Singh had been inspired to dabble in photography on one of their family trips to the Northeast, across Assam, to Meghalaya. At the age of 18 he took on the art as a persistent hobby, and explored it through photography clubs in college. He photographed college tours and events, and his work was appreciated by his peers, on and off social media. That is how he landed his first gig at the Ganapati festival.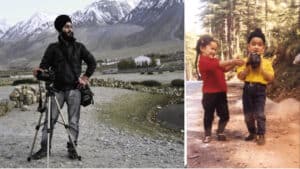 He worked as a freelancer for the first three years, until he received a food photography order from Fasoo's, through a friend in 2015. He was pursuing his masters' then. He was contracted to click the display pictures for their app. This event gave him confidence to open his own company and business.
Thus began the journey of Desi Artists.
As a company, most of their income came from pre-wedding, wedding photography, and portfolio shoots. Around 2018, they made the transition to wedding films. Gurpreet Singh got his sister, artist Manpreet Kaur, on board as the editor of their videos. Since then she has been an invaluable partner in the business, co-writing the mission statement with her brother, Real Siblings Making Real Weddings.
It is a spiritual and artistic continuation of the personal interests their father had in photography.
The company has worked in multiple other avenues of photography, having received as clients, athletes, doctors, politicians, and celebrities. In order to help diversification, a new 2000 sq feet studio has been established in Viman Nagar, Pune. It is primarily utilised for portfolio, maternity, kids, and newborn shoots. From his lone working days, Gurpreet Singh is now aided by Manpreet Kaur, and five employees.
Read More: Gluten and Glory: Annika Dhariwal Crusade Against Celiac Disease
In 2020, during the first wave of the pandemic orders dried up for a while, as events were postponed across the nation. Taking up that moment of absence, Gurpreet took up film making, and made a short horror film called The Pandemic Ghost, that was screened and lauded across multiple international film festivals, even winning the Best Debut Filmmaker award from Hollywood Horror Fest. The script and direction was his, while Manpreet Kaur took up editing duties as usual.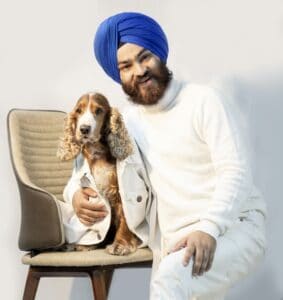 The film hadn't been made with commercial distribution in mind, but Gurpreet Singh's filmmaking teacher saw the potential in it and sent it to different OTT platforms. The film was soon picked up by MX Player and Hungama, and is available for screening there.
Although Gurpreet Singh's personal interest as a photographer is more in genres like wildlife, landscape, street, etc, it is a difficult sector to pursue a business in. Especially wildlife photography, which he is drawn to, is an expensive pursuit as a profession.  So he indulges in it during his free time by travelling to different wildlife sanctuaries across the country. But he doesn't dismiss his professional pursuits in any way, putting sincere effort into framing and capturing the raw emotions on display. There is a gentle playfulness to his pictures and videos, that he courts as a camera person.
As the interview draws to an end, he briefly speaks of his family. Originally from Jammu and Kashmir, His family had moved to Haryana initially, where the family business had been started, and further down the line, his father was sent to Pune to establish base there. That is the city where the two siblings have spent the entire millennium. 2014 to 2015 was a tumultuous time for them. A family squabble had brewed, causing hurt all around. It was around the same time that he was taking his initial steps into a risky profession, and was facing his own struggles with the family.
This period affected him quite a bit, and he sincerely wishes the world would return to a culture of joint families. It would lead to a better and stronger family unit, which he analogizes into a business unit. There is a melancholy in his words. They give his partnership with his sister a new dimension. It is as if he is pursuing a heal from the trauma, not letting it influence the future.
For a moment we discuss his success as a photographer and businessman, and he admits that he has come a long way, and is eager to go on. But he also wants a genial family life, and not just for himself. He wants fraternity to be inherent and honest.
Everyone should get along in the country.
He says, as we are about to end the interview. I can hear the smile in his voice.
We should put up a united face.