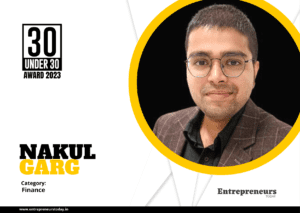 CrowdInvest is a Web 3.0-based cross-border crowdfunding platform that enables investors from all over the world to co-invest in high-growth startups in emerging markets, starting with the UK-India investment corridor. To provide a flawless investing experience for the end users, CrowdInvest uses technologies like blockchain and AI to increase trust, transparency, and accountability in the investment flow.
With its disruptive innovation, they are here to redefine the way the democratization of start-up investment happens and take the first step to make alternative investments mainstream. With a ground-breaking platform and a robust pipeline of carefully chosen start-ups that will be tomorrow's next big thing in the developed and emerging economies, they are making private equity public in the realm of cross-border investing.
Their services include discovering, arranging, and facilitating deals for investors whereas promoting deals of founders to complete their funding goals. They describe themselves as a platform for investors where they showcase vetted promising deals as investment products.
CrowdInvest is an appointed representative (AR) of a FCA regulated principal firm Prospect Capital in the UK. They are promoted and seed funded by Mayfair, London-based Red Ribbon Asset Management. They also have backing from angel investors that are active in the fintech and blockchain space. Their solution is based on the blockchain, which adds accountability and transparency to the investment flow. Furthermore, they are leveraging 4IR technologies to streamline and accelerate the investment process.
Entrepreneurial spirit
Nakul is the co-founder of CrowdInvest and has graduated with a Masters from the London School of Economics (LSE). He has more than 8 years of experience across entrepreneurial and risk consulting roles. With an extensive background in business development, reporting and crowdfunding, his expertise lies in developing and maintaining strong client relationships.
Nakul previously worked with PwC in the consulting line of service and at a PCAOB registered Audit firm assisting US startups with their financials, giving him a comprehensive understanding of the Indian and western marketplace, startup ecosystem and fundraising space.
In an exclusive interview with Entrepreneurs Today, Nakul shares "I always consider myself a problem solver. My entrepreneurial spirit helps me identify problems and my mind helps me discover innovative solutions for those problems. Entrepreneurship has always been close to my heart. From my early days in high school to postgrad, I have been active in commercial and non-commercial entrepreneurial ventures. Now I position myself as a specialist in developing and maintaining strong client relations across borders; a position that helps me build stronger UK-India trade ties."
Inception
While pursuing his master's in London, he heard all the buzz of startup funding in India and wanted to invest in Indian startups from the UK. After getting exposure to the robust crowdfunding industry within the UK, he realised there is a scope for building a solution around it as there were no trusted cross-border investment channels for retail investors globally. He sought to address this issue by building a blockchain-based investment solution to garner transparency and accountability in the investment flow. Retail investors around the globe could use this solution for discovering deals and collectively invest in credible start-up investment opportunities across borders including their home countries from the comfort of their couch. This is what inspired Nakul to work on CrowdInvest.
Achievements and challenges
Nakul is a recognized early-stage entrepreneur in London, backed by the LSE Generate (social entrepreneurship wing of the London School of Economics), and by the IIM (Indian Institute of Management) Udaipur Incubation Centre where he attended the incubation programme. On evaluating his project as viable, innovative and scalable, "LSE Generate" endorsed him for the prestigious UK Start-up Visa, which allowed him to continue his entrepreneurial endeavours in the UK. He is now an FCA (Financial Conduct Authority; a regulatory body in the United Kingdom . It is an UK equivalent of SEBI in India) Approved Person in the UK for promoting and arranging start-up investment deals.
CrowdInvest is working towards establishing an ecosystem to bridge the gap in the cross-border investment space. Currently, it has more than 2000 investors on its  waitlist. CrowdInvest is expected to launch in the first quarter of next year for the public to start investing through the platform.
Nakul reckons that it was a difficult decision to make when he chose to quit his corporate job to pursue an entrepreneurial path. Furthermore, there was added pressure to convince parents, knowing the journey would be difficult considering the uncertainty and instability that entailed.
Future plans Lessons learned
At CrowdInvest, they are certain that India's upward trajectory will continue. It is time for the world to participate in the Indian start-up investment scene.
From where he stands today, seven years down the line he envisions CrowdInvest to be seen as the preferred global alternative investment platform for the diaspora communities settled across developed nations when they think of investing in their home countries. Their vision is to be the Visa/Mastercard of the cross-border startup investing ecosystem.
A lesson Nakul learnt in his 20s is to build perseverance. Since there are few obligations at a young age, he advises people to take risks in life and try things that others are afraid to do. You might fail but your perseverance will get you back in the race. He believes that if you figure out what you really want to do with your life, you will be able to position yourself in a place that is difficult for others to match and replace.