One of the richest self-made women in India, Kiran Mazumdar-Shaw is the founder of the biopharmaceutical firm Biocon. But who is she, and what is the company all about?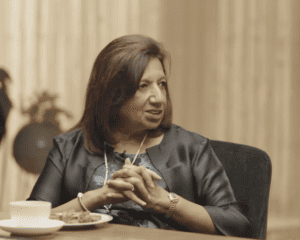 Founded in 1978, Biocon is a global biopharmaceutical company. They specialize in finding new and affordable ways to treat diabetes, cancer, and autoimmune diseases. Till now, they have touched the lives of patients across 120 countries. With the impact they have been able to create so far, they have been able to gain a foothold in the lucrative U.S. market. 
It's important to note that the company also has Asia's largest insulin factory. Some other vital facts include:
In February 2022, Biocon Biologics signed an agreement to acquire Viatris' biosimilars business for $3.3 billion.

In April 2023, Serum Institute of Life Sciences, owned by vaccine billionaire Cyrus Poonawalla, increased its investment in Biocon Biologics, a subsidiary of Biocon, to $300 million.
Shaw's background
In an interview with the BBC, Kiran shared that before she returned to India and began her entrepreneurial journey, she initially trained to be a brewer, following in her father's footsteps.
However, things took a turn when she wasn't able to find a suitable job in the country. With a heavy heart, she even shared that getting a job in the industry was especially difficult back then as it was male-dominated. 
She put it into better words, it was a "male bastion."
However, even though things seemed different, it did not stop her from reaching the point where she is today. And because she was determined to build something of her own, Kiran eventually started considering entrepreneurship. 
Kiran shares that foraying into entrepreneurship was honestly an accident. She reveals, 
"I call myself an accidental entrepreneur – because it was an accidental encounter with another entrepreneur who wanted to set up shop in India and asked me whether I would be able to partner with this venture."
Soon after, Kiran joined the business, and the journey of developing and making enzymes began. Even though the transition was drastic, Kiran says that the change did not really rattle her. She added, 
"If you think about brewing, it is biotechnology. And I would say that I was a technologist at heart. So whether I fermented beer or whether I fermented enzymes, the base technology was the same."
Kiran shares that eventually they shifted to making medicines. Moreover, with the sale of the enzymes, came a cash flow that helped her fund the research and production of pharmaceutical drugs. She explains,
"There was no venture funding in India, so it forced me to create a business model that was based on revenues and profits… That got us into a very different kind of format… to the typical biotech format, which depends largely on VC funding."
Being a woman in the industry
Kiran admitted that she had to face her share of challenges as a female entrepreneur. She recalls that in the initial days, even the banks were reluctant to lend money to women as they were considered high-risk. 
Kiran recounts,
"I was young; I was twenty-five years old… banks were very nervous about lending to young entrepreneurs because they felt we didn't have the business experience. And then I had… this strange business called biotechnology, which no one understood."
Also read: Indian Women in Business: 2023
Despite the challenges, she knew that pushing ahead was the only option. She says,
"I just kept knocking at people's doors, and I said, 'Look, you've got to help me'. I did manage to persuade a few people to stand by me and fund me, and that's how I got the business started."
Creating an Impact
Biocon is not the only project she is running. Kiran is also a key figure in the public health industry. Given the lack of public health concerns, she created clinics to take care of the basic health concerns in rural areas. Kiran explains why she got into social entrepreneurship. She says,
"I am very concerned about the fact that India as a country does not have a national health system, and I am determined to try and influence the government to really build a national health system for the country."
The micro health insurance program is largely funded by her. However, she appreciates the small donations they receive from time to time. 
Lessons learned
Given her years of experience, Kiran has learned a lot. She believes that "A can-do attitude" is the only thing that can make or break a company. Obstacles will always be there; what can pivot things is your will to persevere. She says,
"I really believe that entrepreneurship is about being able to face failure, manage failure and succeed after failing."
Lastly, she implores everyone to understand the thin line between complete failure and a momentary setback. Momentary setbacks can be overcome.
Read more: Tanya Khubchandani Vatsa's Entrepreneurial Journey in Healthcare With Elixir Wellness