What is JAA Lifestyle?

JAA Lifestyle is an affiliate marketing company founded by Adriana Cottet and Shain Hymon, that is making it easier for people to achieve financial freedom. It allows people to sign up and earn money by watching advertisements, becoming partners in the company by buying shares and using affiliate and referral links to recruit new members.
In the present age of fluctuating market situations, a steady income is hard to come by. JAALifestyle is making that a distinct possibility. Signing up for JAA Lifestyle allows you to watch ads for a living and earn up to 7000 rupees per month.
Is JAA Lifestyle a legitimate way to make money?
JAA Lifestyle's claims of making every single individual an independent earner reads somewhat like a scam, and hence is worth reading into.
Quoting their own website, "JAA Lifestyle enables its global community members to share our mission of financial freedom by dynamically engaging through JAA Lifestyle's co-operative affiliate business model. This model cultivates sustainable passive income streams and opportunities to build generational wealth for its community members."
Based out of the United Kingdom, JAA Lifestyle has partnered with the renowned advertising agency app.eehhaa.com to make ads available for viewing as a way to earn money. Despite its too good to be true nature, JAA Lifestyle has been endorsed by multiple news outlets and entrepreneurs as a legitimate and easy way to make money on a daily basis.
Although it is a legitimate way to earn money, the risk of online transactions and dabbling in multi level marketing schemes remains.
How does JAA Lifestyle work?
There are basically two different ways to earn money through the JAA Lifestyle. You can either watch ads over the course of the day, getting paid for every video covered, or you can indulge in its referral program in different capacities and plans. There is also the traditional form of partnership available, where you can buy its shares and become a shareholder for the company itself.
JAA Lifestyle login & signup in 2022
Signing up for JAA Lifestyle Login portal can currently only be done through the aap.eehhaaa portal. You have to first register with EEHHAAA before you are allowed to sign up with the JAA Lifestyle.
The initial registration demands a small fee of around 1600 rupees for your KYC. This payment may be foregone for the first part, but would have to be paid later when choosing the plan to finally work with.
The JAA Lifestyle login process is simple, with only your name and email address being required for the process. There are, of course, different plans to choose from in the site after the initial set up, where registration fees would have be paid accordingly. However, as experts have mostly concluded that this website and lifestyle are mostly safe and trustworthy, you may indulge the payment without worry.
Once the required details are provided, you will be allowed to log into the site without hiccups. The login details would be mailed to the given mail id, and can be extracted from there.
Jaa Lifestyle Com login mobile application
With the increasing popularity of and dependence on, smartphones, JAA Lifestyle com too has launched its own mobile application to help make itself more accessible to the consumer and user. The mobile application is freely available on the Google play store, and following the download, the process of registration is similar to that of the official website.
The website also allows you to link itself with your mobile phone number, and get updates there whenever necessary.
Note that signing in on either the app or the website would only be possible once the personal verification process has been completed, so you would have to be patient till it is finished.
The payment rates on the JAA Lifestyle
On JAA Lifestyle, every advertisement watched pays roughly 0.04 cents, which translates to roughly 4 rupees. You are allowed to watch about 60 advertisements on the site everyday, which results in a daily earning of 240 rupees, and a monthly earning of 7000 rupees.
Jaa Lifestyle Login id and password for the website are forgotten?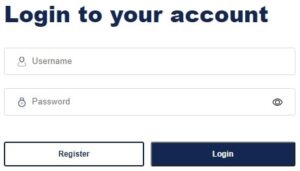 With the increasing number of sites that ask for registration and sign-in details, it isn't surprising for us to Jaa Lifestyle Login id and password forget the password for some of the sites we are members of. Like most of those sites, JAA Lifestyle also has a forgot password option that helps recover the account and reset the password.
Clicking on the forgot password button sends an email to the registered mail id, much like the initial login id that had been sent your way. The mail contains a link that can be used to reset the password easily and without hassle.
What to do if the user name associated with the website is forgotten?
It is far more difficult to recover user names for a website, primarily because every user is identified through their unique user id. However, JAA Lifestyle has a dedicated assistance service for just such situations. Users are requested to mail [email protected] with any queries, including the loss of a user name, and will soon be responded to by the people at hand.
How to withdraw commissions from the JAA Lifestyle website?
The JAA Lifestyle website allows the withdrawal of commissions only after the amount has reached 100 euros, which is roughly equal to 8500 rupees. In order to access the earned commission from the website, users have to sign in to the website and move to the section of account overview and provide the necessary bank details. If the commissions are over the given amount of necessity, the money will be transferred to the given bank soon.
Jaa lifestyle reviews – Jaa lifestyle Real or fake

Jaa lifestyle reviews | Jaa lifestyle Real or fake – In this volatile economy, money and resources have become difficult to attain and retain. Under such dire circumstances, JAA Lifestyle allows us to increase our earnings and achieve financial freedom by the simple act of watching advertisements throughout the day. By all accounts, the JAA Lifestyle is a mostly safe and trustworthy organization, and hence may be depended on to honor the capital and trust being bestowed on them by eager users like us.