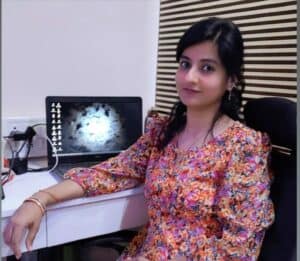 Meet Mrs. Samiksha Soni, a very dynamic person to learn from. She belongs to Vadodara Gujarat. She is a very hardworking woman who aspires to achieve her dreams with her knowledge and hard work. She is a married woman and she aspires to become a top business person. She is a postgraduate in master of computer application (MCA). But after marriage, she could not able to do job. She always wants to do something of her own, so every time, she tried to find out new opportunities. In the beginning, she faced many challenges but she decided to change the situation. She thought of starting her business but a large investment was needed in that. So she started exploring different options.
Then one day she came across a digital marketing post on social media and she enrolled there. It was a new experience for her. Initially, she was not very confident about it. But as she started learning and studying about this business she came to know the true potential of the business.
It was clear in her mind that this business can transform the lives of millions if understood properly. After having proper knowledge she started her business and in a very short time, she earned a seven-figure income.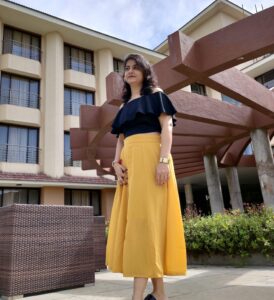 It was a very tough decision for a married woman. But she took the decision and started her business. In just 7 months, she earned a decent 7 figure income. She earned more than 11 lakh in just 7 months which is truly remarkable for newcomers. Today Samiksha is mentoring more than 500 people and helping them to achieve their dreams.
She made her family proud and now she is financially stable and working hard for her next goal. But all these achievements came at a cost. She faced many challenges when she started. But she left her comfort zone and took the challenge. In starting, many people told her that, this business do not have any potential, don't waste time. But she trust the process and her never-give-up attitude proved to those people wrong.
earnwith_samikshasoni's profile picture
In beginning, she earned not do well but she never loses hope and keeps learning new things. She proved herself to all of them who were discouraging her. Samiksha is truly an inspiration to all of us.
Samiksha firmly believes that a girl must persue her dreams and career And do whatever it takes to achieve them. And do not leave their studies and dreams in social pressure.
Samiksha is a successful digital entrepreneur today and is guiding a lot of people. If you too are entangled in your life, how to find and work on a new opportunity in this great time. You can message Samiksha on her Instagram.