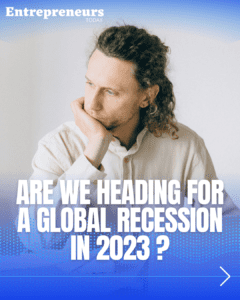 According to Goldman Sachs, by 2023 Europe has a 60 per cent and America a 30 per cent chance of coming into recession. 
The Indian economy has recently become the world's fifth largest economy, trailing the United Kingdom, with a seven per cent of growth rate.
Our Finance Minister had made a direct announcement that India is not going to be in recession so Inflation control is not their priority right now.
Whatever the situation is going to be a business need to be prepared for it. 
If your startup is new or is already struggling then you have to pay extra attention to your growth rate and survival. 
Here are some tips and suggestions that will help you to survive your startup amid the recession – 
Go Frugal 
It's hard to secure finances amid the recession. 
Therefore always keep your business soul frugal. 
Spend only where required. Cut down unnecessary marketing expenses and focus on campaigns that are actually converting. 
Make it Simple 
Your business model should not be difficult or confusing. 
It's better to have one simple product and process rather than trying to do everything. 
Recession brings many opportunities along with adversaries.
So keep your business process such as SOPs simple and smooth. Your business model and revenue streams should be easier to understand to get funding during hard times. 
Focus on Survival 
When it's a time of uncertainty your first focus as a founder should be to survive your startup. 
A profitable, cash-rich startup with a demanding product is always better than a highly valued, loss-making startup trying to figure out the best revenue methods. 
Therefore make survival your priority while gradually heading toward growth.
Keep an eye on emerging demand and decreasing interests of the customer and act accordingly.
Cut expenses 
Tracking your accounts, inventory and other expenses is essential for a startup. 
During a recession before you start building something new first look at your expenses that are ruining your businesses in the name of investment.  
Cut down on these expenses such as non-performing sales teams, SaaS subscriptions that are not useful enough, unnecessary inventory and non-converting marketing campaigns. 
Expect changes 
A recession is a time of changes not just for the market and economy but also for the culture driven by changing consumer choices. 
The post-recession period will have new trends and the market will see tremendous changes during this period. 
Your business will also have multiple ups and downs so get ready for the changes and embraces the new normal. 
What the market is saying 
Every industry and market is different. To keep up with the changes you need to hear what the market is telling you. 
Understand new trends and demands of your product or services.
Payment terms and contracts 
Companies and vendors work on payment terms and contracts. For vendors getting payments during this time is a difficult task. For companies, it gets harder to pay due to diminishing sales or for other reasons. 
Therefore revising your payment terms to get paid on time and well-structured contracts will thrive you to build trust with your clients and vendors. 
Have a cash reserve 
Amid the time of recessions, Cash is King. Having a cash reserve is always a wise decision for any startup or business. 
Assess your monthly fixed costs and have a recession cash fund for your business. 
This will save you in hard times or even if you have to increase immediate demand this fund will always help you survive. 
Inventory optimization
For a product-based startup, inventory is always a concern.
 Sometimes products go out of date or are no longer in demand which creates pools of useless inventory. It leads to losses. 
No business can bear these losses however none can ignore them. 
Revise your inventory processes and demands. Adapt to market changes and optimize your inventory management system.
Data-driven decision 
Never leave data away from your future planning and decision-making. Make data-driven decisions. This data can be market trends, demand, inventory, revenue, margins and profit. 
Therefore data should always be the centre of your meetings and actions.
Final Thoughts 
According to KPMG 2022 India CEO Outlook, a private survey showed that 66% of Indian chief executive officers are expecting a recession in the next 12 months. 
However due to the rapid due to the rapid growth of the Indian economy Indian CEOs are relatively at ease with recession concerns and their impact on their business. 
Still, it's always better to mould your team, startup and mindset along with the changing demographics. 
Read more: Under the Leadership of Rahul Vinodhkumar Dadhich, Half Square is Exploring Brand New Avenues to Enhance Cyber Security