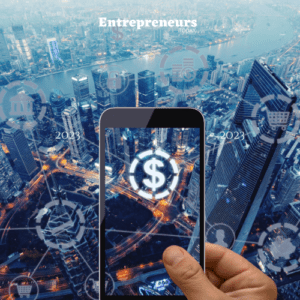 As the clock ticks towards the arrival of 2023, anticipation builds for the new dawn that will bring fresh opportunities and challenges to the Indian economy. While some sectors may see a slowdown, there is one shining star that has consistently shone through adversity: Fintech.
Amidst the chaos of demonetization and the pandemic, Fintech has proven to be a resilient force, adapting to change and emerging stronger than ever. As we look ahead to the future of India's financial services industry, it's clear that technology and digitalization will play a pivotal role in shaping the landscape.
So let's embark on a journey of exploration and discovery, delving deep into the exciting prospects that lie ahead for the Fintech industry in India. From cutting-edge innovations to game-changing disruptions, the possibilities are endless. Let us explore and embrace the digital revolution that will undoubtedly transform the financial services sector in India and beyond.
Government-Led Initiatives and the Rise of Fintech in India
India's financial services industry has been fueled by the rapid adoption of fintech solutions, with the government's revolutionary initiatives such as UPI, JAM, and RuPAY paving the way for digital transformation. This wave of innovation is set to continue with the introduction of CBDC and ONDC, which will take India's fintech market to new heights.
Despite trailing behind the USA and China in terms of funding, India's fintech market is still the third largest globally, with over 7400 startups and more than 25 unicorns. While China has more than double the funding received by Indian fintech companies, India is leading the pack in Asia with over 2500 fin-tech companies and 24 unicorns.
India's adoption rate for fintech products stands at an impressive 87%, the highest in the world, with the country projected to achieve a 25% CAGR of fintech market size growth by 2025. The payment field is currently leading the way, accounting for more than 50% of the total funding received in the financial services sector.
Unsecured retail lending has also seen a steady growth of approximately 25% from FY19 to FY22, despite the challenges posed by Covid-19. Looking ahead, the India Fin-Tech report 2022 forecasts the addition of 4 million affluent and nearly 33 million mass affluent households by FY26, leading to increased consumption of essential products and well-being services like Health, education, and entertainment.
India's Micro, Small, and Medium Enterprises (MSME) sector, which employs over 20% of the working population, is also expected to grow at an impressive 11% CAGR by FY26. MSME is a key contributor to the Indian economy, accounting for 49% of merchandise exports, 6% of GDP in the manufacturing sector, and 25% of the Gross Domestic Production in the service sector.
Fintech startups are transforming consumer behaviour, with an increasing number of young consumers seeking online banking and insurance solutions. This shift is expected to result in over 40% of consumers transitioning to online channels for financial services. Products like UPI, ONDC, and digital-financial infrastructure will drive a 27% growth in online consumption, leading India towards becoming a 50% non-cash economy by FY26.
In addition to payments, wealth tech platforms have also seen rapid growth, with companies like Zerodha witnessing a seven-fold increase in active users over the last two years. The fintech industry is set to continue its rapid growth trajectory, bringing a new era of financial inclusion and digital transformation to India.
Initiatives and factors for Fin-tech growth
The fintech revolution in India has been set ablaze by groundbreaking government initiatives like RuPAY debit cards, UPI, Aadhar, and Jan-Dhan accounts. These initiatives have paved the way for direct benefit transfers, opening up access to an array of financial services including credit, remittances, insurance, and pensions. In fact, the Jan Dhan Yojana scheme has brought about over 450 million new bank accounts, thereby creating a colossal customer base for fintech companies to tap into.
The Indian government is determined to promote financial literacy amongst the country's vast and varied population. As a result, they have established institutions like the National Centre for Financial Education and have implemented the Centre for Financial Literacy project through the RBI. Such measures ensure that everyone, regardless of their socio-economic background, has access to financial education.
Furthermore, innovative projects like E-RUPI are simplifying the direct benefits transfer process, making it more efficient and, in turn, propelling the fintech industry's growth in India.
The Indian government has taken remarkable measures to boost the development of sensitive information-driven products in the financial sector. By providing open-source digital infrastructure through IndiaStack, developers, startups, and enterprises can harness APIs to tackle the country's most challenging issues.
To encourage businesses to accept digital payments and support fintech companies, the government has granted tax exemptions.
The Indian government has erected a state-of-the-art FinTech hub at the Gujarat International Finance Tech-City (GIFT), the country's maiden International Financial Services Centre (IFSC). Its objective is to enhance connectivity among fintech firms.
To ensure simpler and easier fintech-related regulations and solutions, the government has established an Inter-Ministerial steering committee on FInTech (IMSC).
The Indian government has also collaborated with countries such as the UK and Singapore, forming Joint Working Groups on Fintech (JWG).
Furthermore, an International Financial Services Centre Authorities (IFSCA) has been set up for the development and regulation of financial products, services, and institutions in the IFSC.
Final Thoughts 
India's financial technology industry is flourishing with trailblazers like Zerodha, and mythical creatures like CRED, OfBusiness, Digit, Chargbee, and Bharatpee leading the charge. Moreover, India is emerging as a dominant player in the decentralized finance or cryptocurrency space with ventures such as CoinDCX, Polygon, Coinswitch Kuber, and more. As a result, the past was fruitful, the present is blooming, and the future seems incredibly bright for the Indian fintech startup ecosystem.