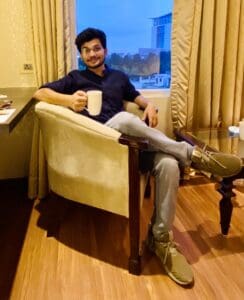 Take a look at the journey of Mr. Gaurav Tiwari Entrepreneur, a very intelligent and ambitious person. Who tries to help people and break the stereotype that business is expensive with his revolutionary thinking. A very open-minded person and beliefs in karma. He aspires to become the country's one of the top entrepreneur. He left his college in the 2nd year of graduation and now he is doing his business in the affiliate marketing industry. He was very fond of business from early childhood and from his school time.
But at that time there was no such thing like internet from which he can learn. No mentor was there to guide him like what to do and how to do it. But during his graduation, he tried various things freelancing. And he got amazing knowledge and skills from there. After leaving college he started searching for business opportunities. So he decided to do something different and new and at that time the affiliate marketing business was very new for everyone. He also doesn't know much about it because he was from different background. But he studied about it and gained knowledge about this business and when he came to know about the potential of this business then he started.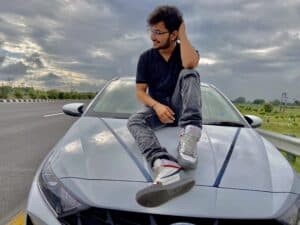 Firstly he started it as a part-time but as time went he learns and upscales himself. When he started his business one thing was very clear in his mind that he has to increase his earning potential only then he can help others. If he is financially free then he can educate and help others. If we talk about his achievements then within a span of 45 days he earned a very good income. He earned more than 80k rupees in just 45 days which is truly appreciable. He is mentoring more than 20 people all are very intelligent and hardworking. Gaurav also aspires to start his own marketing startup and wants to become a top Indian entrepreneur.
But all his achievements come at a cost. Everything was not so easy he faced many problems. When he started his business his friends told him that this is fake and scam. When he tried to call his clients they didn't pick call. But he stood all the challenges and overcame his every fear.
He says it is very important to have some additional skills which will make sure that we will not feel left out in this fastly changing world.
He also do charity like donating books to children. Also providing food and clothes to poor people.
He believes in the power of mentorship and proper education it will create many independent young entrepreneurs. He teaches children in his free time.
Gaurav Tiwari is a successful digital entrepreneur today and is guiding a lot of people. If you too are entangled in your life, how to find and work on a new opportunity in this great time. You can message Gaurav Tiwari on his Instagram.