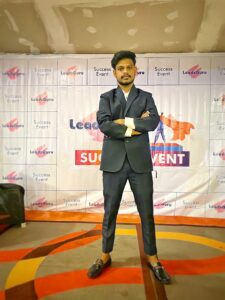 Spare some time to appreciate the journey of Mr. Raghav Luthra Entrepreneur, a very intelligent and hardworking person. Who tries to break the stereotype with his intellectual thinking. A very forward-thinking person and beliefs in smart work. He aspires to become the country's one of top business person.  He belongs to Bokaro Jharkhand. He is in 2nd year of graduation and now he is doing his business in the affiliate marketing industry.
He was very fond of business from his early life but there was no solid platform from which he can start. But during his graduation, he tried various things and did many part-time jobs but they didn't work out. So he decided to do something different and new and at that time the affiliate marketing business was very new for everyone. He also doesn't know much about it. But he studied about it and gained knowledge about this business and when he came to know about the potential of this business then he started. It was the very first time that someone from his family made a bold decision to start a business.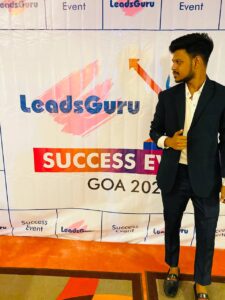 Firstly he was not very confident but as time went he learns and upscales himself. When he started his business one thing was very clear in his mind that he has to increase his earning and learn new skills. If he is financially free then he can educate and help others. If we talk about his achievements then within 1 year he earned a very handsome seven-figure income. He earned more than 12 lakh rupees in just 9 months which is truly remarkable. He has a very intelligent team in which his team members have also earned a decent income. He is working hard on this project and mentoring more than 3000 people to achieve their dreams. He also aspires to start his own marketing company and wants to become a top Indian businessman.
But all his achievements come at a cost. Everything was not so easy. When he started his business he was very nervous whether his business would work or not. Many of his friends blocked him and many didn't pick up his phone. He was discouraged by saying that this business is fake and illegal. But he stood up to all the challenges and today he is shining like a star.
He says that it is very important to follow our passion. Once we know that we are good in certain things then we can work on it to improve it.
"We must learn some additional skills to keep ourselves fit for every sort of work," Raghav said.
He also believes in doing charity like donating books and food to needy children. Also providing food and clothes to poor peoples.
He believes in the power of guidance and proper knowledge it will create many independent young entrepreneurs. Today Raghav is earning good money and making his parents feel proud.
Raghav Luthra is a successful digital entrepreneur today and is guiding a lot of people. If you too are entangled in your life, how to find and work on a new opportunity in this great time. You can message Raghav Luthra on his Instagram.
Another Instagram: Raghav Luthra