Introducing Miss Vidushi Garg to all our viewers. A girl with a big ambition. She is an amazing personality and a very generous nature. She belongs to Lucknow Uttar Pradesh. She is pursuing her studies in commerce at Lucknow. She aspires to become the top business girl of the country. But as the story of every middle-class person, she also faced many challenges both financially and mentally. Like she has to manage her studies and business both at the same which is very challenging but being a confident girl, she handled everything well.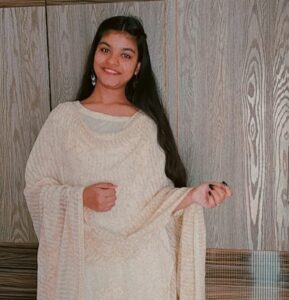 She wants to be an independent girl. Wanted to live and work in her own conditions. She think of starting her own business but due to lack of knowledge and guidance unable to do. She was not so interested in starting her own business. But when she got an opportunity she thought to give it a try. As every person thinks of earning money when they become capable so that they can manage their expenses and help their family too. But there was not something solid that would provide her regular income.
But one fine day she was scrolling through social media and there she found a poster about starting a business. She immediately filled the form and enrolled. Initially, it was very new to her because she didn't do something big like this. But slowly she started studying and learning about this business and after full knowledge, she started her business. Being a newcomer in affiliate marketing is not easy especially when you don't know much about it and you are a girl too but she managed to overcome all the challenges. Initially, she thought that this can't be real because everyone is earning so much money. But once she earned money she realized this is real.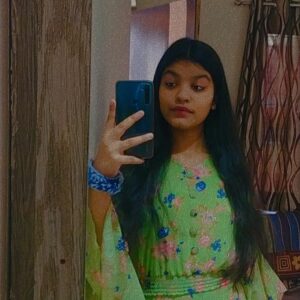 When she decided to start her business in digital marketing and from that day she never looked back. In a very short span of time, she earned a good income and made her family proud. Initially, when she started it lot of ups and downs were there. She started just 2 months earlier and today in 2 months she earned more than 50k which is appreciable.
Currently, she is mentoring more than 15 people who need guidance regarding how to start a business, build confidence, and much more. She also helps needy people by educating them and providing books to children.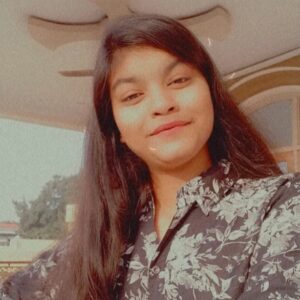 There was a very difficult time in her life when she was unable to convert sales and her leads were not responding to her at that time she feel demotivated but she took that challenge and overcame it. She says it is our mind which creates challenges if we understand our mind properly there are no challenges.
Her ultimate goal is to empower women and young girls to get financial freedom. She says it is very important to start because if we start then there are very high chances that we are already ahead of thousands of people. And our chances of success also increased.
She firmly believes that it is very important that we should develop a habit of going early to sleep and get up early in the morning it will drastically change our lifestyle in every possible way. She shares her experience when she get up early in the morning she feels very energetic Because at that time positive and powerful vibrations are there.. She says that this single habit can make you successful.
Vidushi Garg is a successful digital entrepreneur today and is guiding a lot of people. If you too are entangled in your life, how to find and work on a new opportunity in this great time. You can message Vidushi Garg on her Instagram.