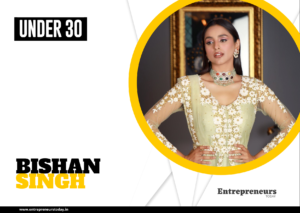 Given the diversity of India's cultures, the jewellery industry has always been immensely lucrative and diverse. BSJS Jewellers is the fastest-growing jewellery brand in the country, housing an enthralling combination of brilliant artistry and modernity. The founder of BSJS Jewellers, the late Mr. Bishan Singh Chadha, established the company's first store in Rawalpindi, Pakistan, in 1933. They made the decision to continue their heritage in India after the partition and founded the country's first store in Chandni Chowk, New Delhi.
The owner of the business set out to establish a reputable, admired, and trusted name for himself in New Delhi's jewellery market. Jewelry has evolved over time mainly with the goal of augmenting beauty. However, over time, the artistry of making traditional ornaments almost got lost. A contributing factor is that as the pioneering craftsmen who were involved in ornament design moved on to other fields, it resulted in a decline in quality, and the legacy was lost. But with the help of strategically placed stores and the network of up-market, ate Mr Bishan Singh Chadha's dreams were made tangible.
More about the store
The company, which draws its influence from history, has evolved over time to embrace both modern and classic designs that have been cleverly given a wonderful hallmark style that is uniquely theirs.
Ever since the founding of the store, they received a lot of love, support, and success from their Chandni Chowk business over the course of 15 years, and after that, there was no turning back. From there, they simply continued to grow and opened another store in Feroze Gandhi Marg, New Delhi, where they are still in business today.
At BSJS Jewellers, they have been specializing in exquisitely designed and handcrafted diamond, gold, Polki, and Kundan jewellery for the past 90 years. They offer great craftsmanship, high-quality standards, and a wide range of classic and modern styles in their stores in New Delhi and on the global market. In addition to ready-to-wear jewellery, they also offer services for designing bespoke and custom jewellery.
One goal they always had in mind before they set out on their journey was to make sure their jewellery channels the very essence that brings out the inner flair of whoever is wearing it.
Achievements and Lesson learned
Both within the Indian and international clientele, BSJS Jewellers has carved out a place. They continue to respect the abilities that the artisans have developed over the years and make an effort to adapt these ideals to the modern era. The business started shipping goods to the Middle East, including Saudi Arabia, Dubai, Kuwait, Bahrain, and Abu Dhabi.
Their realization that they needed to adapt to changing times was the largest lesson they ever learned. The company wanted to preserve its historically significant past and connections to its region, as well as its rich cultural heritage. However, it also wanted to give new techniques a chance and keep its jewellery designs modern. In order to serve our clients, they learned how to strike a balance and combine both old-fashioned charm and cutting-edge methods.
Future Plans
The company has grown steadily over the past 50 years, winning the patronage and trust of its customers, and they expect to do so over the following 50 years as well. As for future plans, they will keep working to uphold its long-standing traditions of unwavering quality, unmatched craftsmanship, and top-notch customer service.