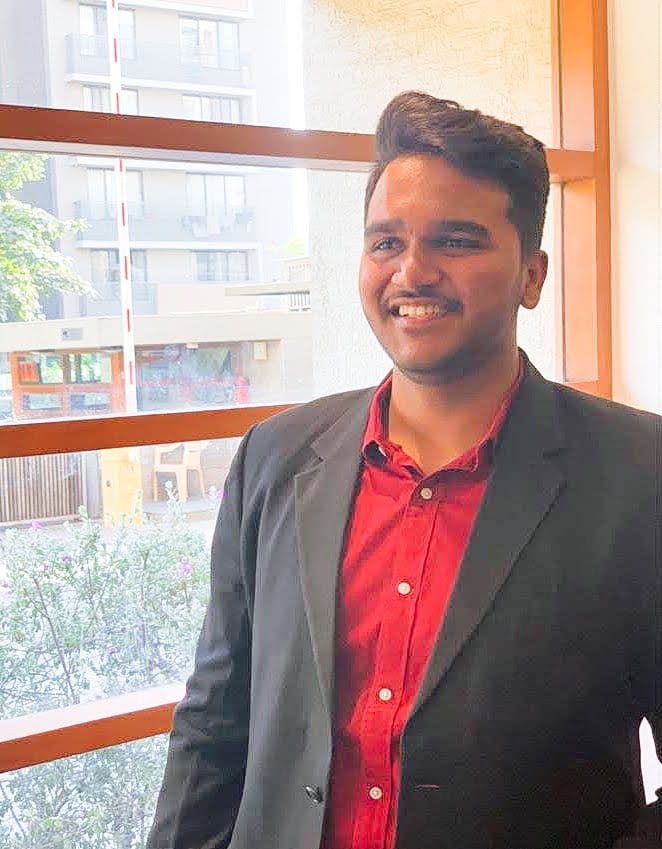 Difficulties test the courage, patience, self-confidence true personality of a human being. It's how we handle ourselves in the most testing moments of life that portrays our strength. In life, ups and downs are constant but it is up to us if we want to dodge the troubles or get buried under the burden of them. Rather than giving up, we should always be ready to fight back whatever comes between us and our goals.
Mr. Bhagya Panchal belongs to Ahmedabad and is pursuing his education from MIT ADT University, Pune. In Covid, he was searching for many different opportunities as covid can't stop him from learning and growing new skills. So he started searching for some opportunity that can help him grow and earn online. Then he came across an opportunity that was growing massively which was Affiliate Marketing. He started exploring that and learned a lot about it from different people and then got started which was one of his best decisions he took in his life and changed his life completely. Because of this opportunity, he was able to fulfill every dream of his life and also start investing at a very young age. He managed this by both his studies and this as it's a very easy concept and gives a very great source of learning and earning.
At the age of just 19, he mastered various life-changing skills like Digital Marketing. He has a very vast knowledge and understanding of business and entrepreneurship which he learned in course of time. He also works as a freelancer to accumulate experience from different work profiles.
He aspires to become the country's top business person. He helped many startups to grow on digital platforms and also worked as a Freelancer for many International brands which helped him to take new experience and also learn many new skills. He also helped many Indian companies to get a strong social media presence including many NGOs and Educational Platforms.
His motivation is to make his parents proud and fulfill every dream and give a luxurious life to them. He firmly believes that India is full of mind-blowing ideas that can revolutionize our country but due to lack of mentorship, it doesn't happen. So he is bridging the gap. He also spreads social awareness like cleaning and self-education.
His message to his readers is, "If I can do it You Can also do it". Just keep on learning and exploring new things. We just have to keep exploring ourselves and take as many opportunities as we can as they will help us learn new things. Dream big because the person who dreams big, achieves big things in life. There will be many challenges but rather than thinking of the challenges try to think of the solution and keep going. There was a very special moment of his life which he is very proud of. He has helped many youngsters to become financially independent because of his knowledge and hard work.
Bhagya Panchal is a successful digital entrepreneur today and is guiding approximately thousands of people. If you too are entangled in your life, how to find and work on a new opportunity in this great time. You can message Bhagya Panchal on his Instagram.