Even while running a business in the food industry seems romantic, everyone who works in the sector will tell you that nothing could be further from the truth. The food industry is very competitive; studies show, for instance, that 60 to 90 percent of new restaurants fail within their first three years. Navigating this space as a woman is all the more challenging. As a result, we have our beloved icons, whose creations never cease to motivate us.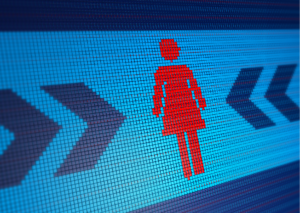 Here are 10 entrepreneurs who continue to inspire everyone in the food industry:
Dipna Anand, a celebrated celebrity chef, was raised in London by a family of chefs. At their renowned Southall restaurant, the Brilliant, where Dipna is now a co-owner and which was chosen as one of Ramsay's Best for Channel 4.
David Cameron announced Dipna's achievement at the 2012 British Curry Awards, where she received high praise for the work she undertakes and was named "Personality of the Year."
With the debut of her new lifestyle cooking show, Dip in Kitchen, in December 2016, Dipna most recently made an appearance on the nation's television, adding to her success. The 10-week program, which was shown on B4U Music, explores Dipna's love and passion for Indian cooking while showing a wide variety of her unique and distinctive dishes for viewers to try at home.
At the young age of 22, Karyna Bajaj began her career in hospitality by joining her father's business, which launched the international fine-dine Asian food businesses Hakkasan and Yauatcha. She claimed that Lan Yau, the guy responsible for the invention of Hakkasan and Yauatcha, served as her inspiration. She also said that her desire to create this empire was motivated by her grandparents' love of Japanese cuisine and culture.
Soon after joining, Karyna started her quest to close the gap between authentic Thai food and Thai food that was reasonably priced. She brought Nara from Bangkok to Bandra-Kurla in Mumbai. With its excellent 12-layered crepe cake and blue butterfly pea rice, Nara instantly became popular. Then Bajaj started over with the brand CinCin. Her objective was to open up to Indians the renowned paring of exquisite pasta and its complimentary wine. With their approachable wine programs, CinCin sells wine in stemless glasses. Currently, CinCin is the first restaurant to have its wine label, CinCin Rosso, created in partnership with Vallone Vineyards in Nashik.
Jyoti Ganapathi, who holds a master's degree in human resources, comes from a non-FnB background but has always wanted to work in the restaurant industry and build her brand. Her passion for South Indian food inspired her to launch Dosa Inc., one of Delhi's few truck brands that serves authentic South Indian food that is well worth the price. Ganapathi incorporates the flavor of her background by using traditional family recipes in the meals served at Dosa Inc, which is renowned for serving authentic South Indian cuisine.
She and her husband now operate four food trucks in the nation's capital, a feat few others have been able to accomplish in the food truck industry.
Contrary to what many people believe, maintaining a family business while assuring improved growth and ongoing sustainability is not simple. Lisa Suwal, the CEO of Prasuma, a forerunner in the deli meat and cold cuts industries, has proven she is capable of bolstering her family's firm. Her ancestors are among the nation's top meat suppliers, the Prasuma family, and she grew up in a family that has been in the delicatessen business for more than 30 years. As a result, she has always been exposed to the inner workings of the industry and the craft of creating delectable food.
Lisa decided to address the unorganized Indian meat business, which has a high demand for fresh meat but few high-quality options for customers. She states that the Indian fresh meat market is worth $31 billion, with butcher shops making up 90% of the unorganized sectors. However, the meat market in India will double to $ 65 billion by 2022, partly due to the country's expanding middle class.
After graduating from the Symbiosis Institute of Mass Communications (Pune) and working for a year as a public relations officer at the Mumbai office of Weber Shandwick, Pallavi came to the conclusion that the corporate world was not her domain.
Her love of food drew her to the Le Cordon Bleu campus in London in 2012, where she spent a year honing her culinary and French cuisine talents.
Pallavi has worked as a chef in some of Mumbai's largest restaurants and received training from master chefs. For the past 1.5 years, she has effectively led the Uno Más team.
Indian women are not to be left behind when it comes to eking out a space for themselves in the various spheres of society. The article features several outstanding Indian women who are succeeding in the food and beverage industry.
Read more: Leading Indian Women Entrepreneurs in Beauty Industry