Top 20 entrepreneurs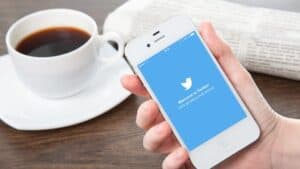 Did you know? Only 26 million people in India use Twitter? That's half the number who use Instagram, and only 10% of the people who check Facebook!
Get to know the people you admire because some of their positive traits might pass on to you!
Twitter might not be as popular as other social media platforms in India.
BUT: We Think You SHOULD be On Twitter.
Why? Because this microblogging site has become a platform to connect with great entrepreneurs from across the globe who have done exceptionally well in their domain.
Their posts might help you in understanding the latest trends, news and technologies in business. Their words have the power to help you stay focused and realize your dreams.
Here's a list of 20 top entrepreneurs on Twitter that we think you should definitely follow on Twitter!
1. Sir Richard Branson  
@richardbranson – Founder,Virgin Group, philanthropist and author
He is one of the most successful entrepreneurs in the world with a vast business domain.
He regularly posts tweets that motivate entrepreneurs and shares inspiring quotes from his books. You should instantly follow Branson if you're dreaming big!
2. Bill Gates 
@BillGates – Founder, Microsoft
Bill Gates has adorned the first place in the Forbes list of world's richest entrepreneurs many times.
He is an active member on Twitter where he shares things that he learnt from his magnificent entrepreneurial journey.
Also he makes comments on a mosaic of issues across the globe apart from startups and is actively involved in many noble causes.
3. Elon Musk
@elonmusk CEO and Founder of SpaceX, Co-founder,Tesla
Elon Musk is  the real life Iron Man. The man who sent his Tesla car to the space!
He is a business magnate and lead designer at SpaceX, who has a vision to change the world and humanity.
He tweets about his intriguing entrepreneurial life and endeavours that help him deliver great results.
4. Indra Nooyi
She is probably one of the most powerful women entrepreneurs from India. She believes in the power of corporations to transform the society by doing good.
You can learn the social commitment of an entrepreneur when you follow Indra on Twitter. Besides, she tweets inspiring quotes to keep your enthusiasm intact.
5. Satya Nadella
Nadella is the brainy head behind Microsoft's innovative products.
He helms Microsoft's developer tools, cloud computing platform and he usually tweets about the latest technology and trends in global startup ecosystem.
6. Sundar Pichai
 You might be wondering how this man from Chennai became the boss at Google. Well, check out his Twitter handle to dive deep into the his remarkable entrepreneurial life.
He regularly talks about the startup scenario worldwide and shares interesting pieces of articles that come handy for entrepreneurs.
7. Gary Vaynerchuk
@garyvee – CEO, Vaynermedia, Author, Investor & Motivation Speaker
Popularly known as Gary Vee among his thousands of followers, Gary Vaynerchuk keeps your passion intact through his motivational talks, tweets and books.
He often rewards his fans with giveaways. So you can probably try your luck too!
8. Daymond John
@TheSharkDaymond – Television personality, Author Entrepreneur & Founder of FUBU
 He is best known for his TV show called Shark Tank.
He is also a best selling author. He writes about entrepreneurship and inspires his followers to live their dream.
9. Ritesh Agarwal
@riteshagar – CEO & Founder of OYO Rooms
He is perhaps the most successful young entrepreneur in India. The man behind OYO Rooms.
Follow him to know how he founded OYO when most of his counterparts were still at college.
10. Sachin Bansal
 He is the spearhead behind Flipkart and its Billion brand.
Follow him to know how to approach ecommerce business and achieve tremendous growth.
11. Bhavish Aggarwal
@bhash– Founder, OLA Cabs
The young man behind OLA shares his insights on entrepreneurship and news updates of his business on his Twitter handle.
You can learn the importance of dealing with customers from his tweets.
12. Tim O' Reilly
@timoreilly – Founder and CEO, O'Reilly Media
Tim O'Reilly chose entrepreneurship to do "interesting work for interesting people".
He played a great role in publicizing Open Source Software across the globe and showed people how it can used in business.
On Twitter, Tim tweets about startups, advertisements and latest trends in marketing along with a sprinkle of his personal adventures.
13. Randi Zuckerberg 
@randizuckerberg –  Founder and CEO, Zuckerberg Media, radio host and author
Randi Zuckerberg, sister of Mark Zuckerberg, was the former spokesperson of Facebook. Now she spearheads Zuckerberg Media.
She was the creator of Facebook Live.
She uses her Twitter handle to share insightful resources, business updates and also discusses media marketing.
14. Seth Godin
He is a great blogger who writes compelling content about entrepreneurship and business. His Twitter handle is packed with re-tweets of his soulful blogs that discuss everything that is needed for an entrepreneur.
15. Steve Case
@SteveCase – Entrepreneur -Author
He is a best-selling author of the much acclaimed book The Third Wave: An Entrepreneur's Vision of the Future. He co-founded AOL. He uses his Twitter handle to motivate the entrepreneurship community and share his entrepreneurial learning.
16. Anand Mahindra
He's an Indian entrepreneur who is at the helm of Mahindra, a Mumbai-based conglomerate, which has presence across different business fields, ranging from finance to automotive.
Fortune included him in the list of 'World's 50 Greatest Leaders' for his excellence in business and leadership.
Anand uses Twitter to spread his profound insights on entrepreneurship and to speak about the commitments of an entrepreneur towards the society.
17. Uday Kotak 
@udaykotak – CEO, Kotak Mahindra Bank
He started his banking business with a small financial firm in 1985 and later turned it into a bank in 2003. Now his Kotak Mahindra is one of the most prominent banks in private sector.
Uday's Twitter is helpful to get updates about the banking industry and global economic scenario. He also shares interesting blogs that help entrepreneurs.
18. Nandan Nilekani
Nandan Nilekani is a dynamic entrepreneur from India who was the masterbrain behind Aadhaar.
He wants technology to be used to reach out to the common man. Hence he ideated Aadhaar and made it possible.
Now you know how important Aadhaar is. Nilekani shares important entrepreneurial blogs, news and business analysis through his Twitter handle.
19. Kiran Mazumdar Shaw
@kiranshaw – Chairperson and MD, Biocon
 Four decades ago, Kiran started her career as brewer. Now, she's at the helm of India's largest biotechnology company and fourth richest woman in India.
Her company has an estimated net worth of $1.2 billion.
On her Twitter handle, she discusses and shares the latest updates from global health sector and provides information on innovations being made across different industries.
20. Aditi Gupta
@AditiGP – Co-founder, Menstrupedia
Aditi Gupta is an entrepreneur who thought of an innovative solution to address the menstrual concerns of Indian women.
She created comic books that present menstrual guidelines in the form of a story. Now Menstrupedia comic books are used in schools and NGOs across India.
Menstrupedia was set up through crowdfunding.  Aditi's Twitter handle contains entrepreneur tips, news about her business and information about different crowdfunding platforms.
You can follow her to learn how to identify a pressing issue and create a unique product to address it.