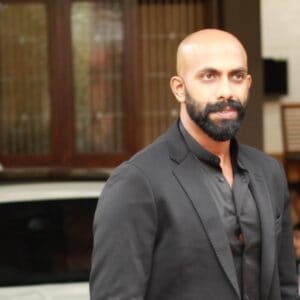 Afzal Anjoom dropped out of college before it became a trend. 'In that sense, I am a trendsetter,' he says. He trod a path of his own when most of his friends resorted to corporate jobs. He began as an English language trainer and single-handedly turned his entrepreneurial dreams into fruition. Today, Edufly, his brainchild, is one of the fastest-growing brands in the edtech & consultancy sector. Catch a glimpse of his swashbuckling entrepreneurial journey as we sit with Afzal for an in-depth conversation.
We pioneered English language and IELTS training in the Malabar region of Kerala. Since then we have been getting enquiries from students to help them with study abroad services. We used to connect our students to other study abroad agents. The problem was students were not able to get everything at one place. For instance, they would go to an agency for study abroad consultancy and choose another agency for travel-related arrangement, which made the entire process a lot more difficult.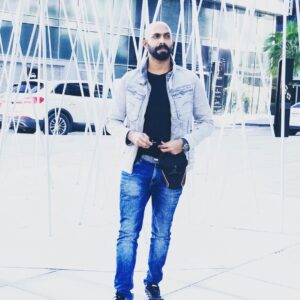 In that scenario, we thought of launching a study abroad consultancy that provides a one-stop solution to all the study abroad needs of the students, from choosing the course to post-landing assistance. Our idea was to make the entire process as seamless and fast as possible. We partnered with Flyhind Tours & Travels, a popular travel agency in India and launched Edufly, a complete educational consultancy service.
Now we have direct tie-ups with almost every top university across the globe, including top destinations like the US, UK, Canada, Germany, and other European countries. In addition to consultancy, we have a learning platform, which provides an opportunity for trainers and teachers to sell their courses, and offers quality educational content to learners.
We are also delivering educational programs under the government's National Skill Development Corporation (NSDC). We help aspiring and eligible students get scholarships for study abroad programs.
Indian students are now looking for more opportunities abroad. We help them get to their study abroad destination in a hassle-free way. Since our parent company, Flyhind, is a popular travel agency in India, we have representatives across the globe. We make use of this network to help the students.
We strive to create authentic and reliable study abroad solutions, customized for each student at an affordable price. My team focuses on doing fewer applications with higher success rates. With the number of study abroad aspirants escalating every year. I think this is the best time for us to get to the next level.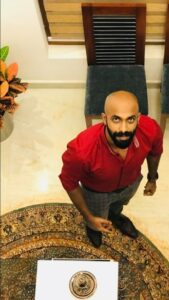 Afzal Anjoom As usual my parents wanted me to be safe with a stable job. My father, a contractor, greatly inspired me in my entrepreneurial journey. He had affluent experience in life and used to travel a lot. He taught me how to be self-reliant. I had the vivid memory of living in foreign countries since childhood. I don't know but I used to say I would live in Vancouver during my school days. My thoughts were greatly influenced by the conversations I shared with my father.
When I failed in engineering I wanted to help him financially, which was why I dipped my feet in entrepreneurship. I personally taught English to some well-off entrepreneurs in my town. It helped me build an extensive network.
At the earlier stage of my business, I didn't have a proper vision when it came to promoting my brand. I wasn't really exploring the new avenues of marketing. I focused on ensuring the best service to my client. In retrospect, I think I could've focused a lot more on marketing.
The present pandemic situation poses a huge challenge to my business. But we are still proceeding with the application process of different study abroad programs since we need to get students there on time before the classes commence.
Despite the pandemic we are working on many study abroad applications. The covid scenario in other countries is entirely different from that of India. The academic sector is already active there. My next challenge will be to deliver every study abroad application on time. There's no point in refraining from work in the wake of covid.
I don't know if it's a habit, but I try to build an amiable mutual connection with people I meet. Also, I try to maintain my personal and professional circles without barging into their lives. In my opinion, the way I maintain my network has helped me in business.
My aim is to provide free and quality education to every student. If I had another opportunity to start off again, I would have tried to reach out to as many students as possible to help them with free education using different outreach methods. But now I am happy that I could impact thousands of aspiring learners in their journey to study abroad.
Moreover, we are spearheading the government's free education mission through our partnership with National Skill Development Corporation (NSDC). Through this project, we have been able to transform the lives of many underprivileged students across the country.
If you want to be successful, underpromise and overdeliver. It's true that you are never ever going to be motivated every single day. Be productive and highly optimistic. Sometimes we may not feel motivated enough for the day, but we must push ourselves ahead. You can make use of your discipline to kill the days that could drain your energy.