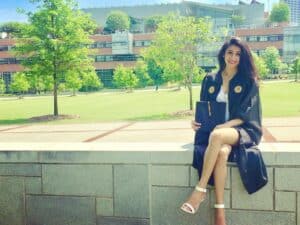 Has the way we impart education to our students got anything to do with such gruesome incidents? Do the schools and colleges in India actually prepare students for life? These crucial questions popped on Pragya's ( Pragya Sabu)mind when she thought about the rigid education system in India. She realised that the need of hour was a new approach towards education. That's how she founded PROJECT XXI, a non-profit venture that focuses on holistic education and bridging the gaps within the Indian education system.
PROJECT XXI dismisses the unbalanced emphasis on stellar academic grades in high schools and colleges, and focuses the overall of students at different levels. It has modules on a mosaic of topics such as spirituality, wellness, professional development, productivity, current affairs, goal setting, financial literacy, leadership and reading. Pragya, an engineering graduate from Georgia Tech and TED speaker, talks about various aspects of PROJECT XXI and recalls her journey as a social entrepreneur.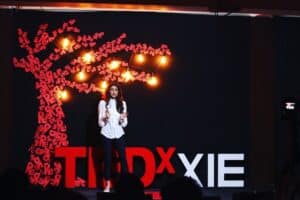 I got the idea for PROJECT XXI in a class I took in my final semester at
Georgia Tech.The class made me thing about the world around me and my contribution to it. I have always been extremely passionate about social issues like education and gender equality and with that lens I noticed the gap in the Indian Education System.
It seemed like most of us weren't developing ourselves to our truest and maximum potential and many of us got our 'wings clipped' in our formative years because of the rigid structure in the education system. In no way am I undermining the importance of a good quality education and the importance of good grades — but in many ways the students performance can improve if she/he is taught to develop holistically. This idea should have been there all along! But the earlier we can adopt, the faster we can reach our true human potential.
I've been amazingly fortunate to have had an extremely strong family. They've been my cheerleaders through and through! I've tried my hand at a few different things and each experience has taught me a lot — my mom, sister, brother, fiancé, and his family, have supported me through each and everything and most importantly have been there to give me constructive and critical feedback.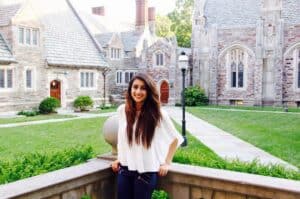 The biggest mistake I've made in the past has been not choosing my teammates correctly. It's critical that your team aligns with your goal and mission 100% because your team can make or break your dream. This time around with PROJECT XXI, I've been extremely cautious to make sure that the people who work with me are truly committed to the cause.
My biggest obstacle I can see coming is scaling seamlessly — Scale in this case is not just intern of operations but also in terms of scaling the change in mindset. I would love to get this to a point where volunteers can be trained to teach the modules and the idea can then grow rapidly.
Another thing that I've observed that isn't necessarily a habit but is more of trait that contributes to success is the power of resilience, gratitude and optimism. Once you have that combination down, it's challenging to be defeated.
Advice for Peasant peoples
Find your passion and be persistent! Even if its smallest of the ideas. If it was an easy road, every one would have been taking it.