Taking a family business ahead with credibility is a Herculean task. But for Karan Pawaskar, it was a new opportunity as an entrepreneur. Expanding a traditional agricultural produce business into other domains wasn't easy for Karan. But he pulled it off. He helmed the rebranding of the family business to create Plutus Groups, a conglomerate with a diversified business portfolio.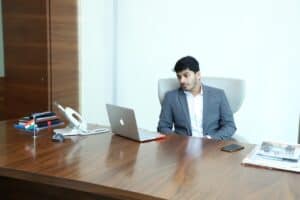 Today Plutus Groups has an indomitable presence in a range of sectors including agriculture, finance, crypto lending, real estate, public welfare, technology, and startups. We catch up with Karan, the man who spearheads Plutus Groups, for a quick conversation where he shares the story of Plutus Groups, the entrepreneurial challenges he encounters and his future plans for the company.
During my initial days in the traditional family business, I realised the power of micro-finance and micro-investing. Where everybody can be a part of something that truly changes things around. While I laid its first setup with legal tech I got in touch with industry experts one by one starting new divisions and incorporating it with the Plutus Groups.
We today bridge industry experts with investors, entrepreneurs and innovators. This combination has helped us to help some in need and finance ventures which wouldn't have been done likewise.
As of today we are in the process of Lateral integration with two Governments of North India with major movements that will benefit thousands of youth with a brighter future. Also introducing a Cloud university that will be the first time in India Sync number of placements with number of students accepted and not the other way round.
The pandemic has changed a lot of things in the financial structure of India. Many things that were not necessary before will be crucial henceforth from a general point of view.
Policy making and its perspective def. and will need to change. I believe certain classes in India have not been receiving the same privileges as others. Here our concepts of micro-finance and regulated crypto lending will at the least give these chances.
Keeping a wider approach, it's not banking with a motive to profit but creating an asset that gives returns in more than just money. Various greater impacts can be made with certain changes in national policies.
They have always respected my decisions in life. Although most of my years educating myself I have lived away from home.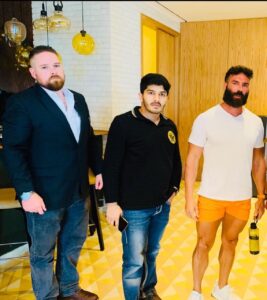 I initially had major problems due to the legal structuring of my company because of the ever-changing crypto laws in India. I think it is inevitable that certain changes take place with time. India unlike many other places has a very diversified set of people who believe in different schools of thought.
Apart from that, a history of financial scams has put the Indian investors into traditional thinking which eventually slows acceptance of newer ideas. I could have saved a lot of time and funds if I would have focused more on the simulation and market application on my inter-diversified idea.
Markets, liquidity and fear. Getting results as promised to our clients. We take a hit as the company but don't let the clients even feel about it, which is where the Plutus Fund comes in place.