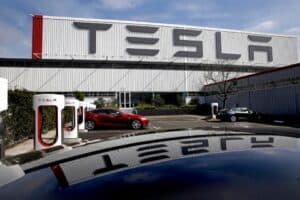 Tesla has been in a tough spot for a while. On the business and stock side of things, they have been accused of inflating their value exponentially, which industry experts have denounced as unrealistic. Their electronic cars have been accused of dangerous malfunctions across the board, due to faulty batteries and unresponsive auto-driving systems. Their sales, in both USA and China, have fallen far short of projections, and their competition in solar-powered automobiles, which Musk had laughed out of consideration, are coming to the market with superior products at cheaper prices.
Added to that, there are continued allegations of racial and sexual misconduct taking place within the premises of Tesla's manufacturing units.
In November 2021, Jessica Barraza had filed a law suit against the company. She had been employed in the Fremont based Tesla Plant, and had been asked to sign a contract that prevented her from approaching the court directly in case of any misdemeanour. In accordance with its demands, Barraza had approached the internal complaints committee with accusations of sexual misconduct multiple times, but they had fallen on deaf ears. So she took the advice of her lawyers and sued the company for damages.
Her accounts of harrassment, which includes inappropriate touching, and cat calling have been corroborated by multiple other workers at the same firm. Nallely Gamboa a production associate at the factory had previously approached the board over its toxic work culture that targeted racial and gender minorities. On remaining unacknowledged by the upper echelons, she had quit her work in protest.
Around 2017, an employee called Owen Diaz had filed a suit against the company, claiming harassment based on race. He had compared the atmosphere of the Fremont plant to that of 'Jim Crow era America'. He had been threatened with racist slurs and asked to return to Africa by various other employees. When the suit had made news, Tesla had taken a defensive position. In their blog post responding to the complaints, Tesla had diverted attention from the issue by focusing on the contractual nature of the plaintiff's employment to avoid reparations. The San Francisco federal court ruled against the company in 2021, offering $137 million to Diaz, citing Tesla's inaction as justification.
The issue finally came to a head in February 2022, when the California Department of Fair Employment and Housing filed a cumulative law suit against the company, on behalf of repeating complaints that colour the Fremont factory as a "segregated workplace where black workers are subjected to racial slurs and discriminated against in job assignments, discipline, pay, and promotion creating a hostile work environment."
Read More: Gluten and Glory: Annika Dhariwal Crusade Against Celiac Disease
Tesla responded to the suit with predictable defensiveness, citing the DFEH's inaction for the past couple of years to repeated complaints of harassment, hinting at a governmental conspiracy against the tech giant. Surprisingly, the same blog post also asked the state of California to consider the number of jobs Tesla had created in the state, stating any action against it would go against "the interest of workers and fundamental fairness".
Such a tone deaf response is bound to have a negative impact on the company's public image, as well as the outcome of the suit. However, the fall out remains to be seen.