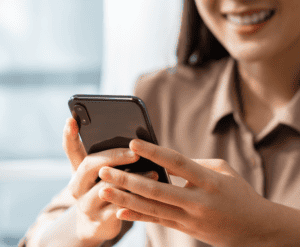 Building a brand as a solopreneur/ entrepreneur takes a lot of effort, especially during those pilot stages. At times, you will even have to wear the hat of the brand's social media manager. I am going to make things easy for you by pinpointing the social media platforms you should be leveraging in the initial days instead of investing your time on platforms that won't give you enough ROI.
Is LinkedIn right for your brand?
The very first thing you need to figure out is who and where your audience is, and that's where you should be too. To give you an example, LinkedIn is a platform that's mostly used by professionals and brands. So, if you have a B2B company, LinkedIn may be a good option for you. 
That being said, I am not saying that LinkedIn is a bad idea for B2C companies. According to Stellar Tech,

"Even if B2B campaigns remain in the majority, B2C is gaining ground. In fact, 53% of B2C marketers worldwide are now using LinkedIn for their marketing campaigns, 3% more than the previous year. This trend was initiated by Respire, the first B2C brand to emerge on LinkedIn France through content creation. It was 2020 when Justine Hutteau, the brand's founder, published a video to present her brand and its values. The video quickly went viral on LinkedIn where it generated 1.5 million views, taking Justine from 400 followers to over 100,000 in the space of a few months."
I won't tell you to steer clear of LinkedIn as a B2C company. But maybe don't invest too much time in it initially. Once you have enough resources, capital, and a social media manager, you can turn your attention there. 
Instagram for all
I believe Instagram is a good place to start as a brand. If you post reels 4-5 times a week, some of your reels will go viral in a month. To reach an even wider audience, you can try boosting your posts with specific targets and interests. Jennifer Cohen says, 
"A study recently showed that 71% of online adults are plugged into Facebook, whereas only 26% of online adults use Instagram. However, that smaller group of Instagram followers is far more likely to engage and even share your content than the large percentage of people on Facebook would. Instagram delivers an engagement rate of 4.21% per follower, a whopping 58 times more engagement per follower than Facebook."
Now that Threads is here, Shreyes Reddy, the founder of Inflooo, said in an interview with Entrepreneurs Today that,
"It will be a game-changer, offering enhanced visibility and allowing influencers to stay relevant by sharing their video and photo content on one platform, and text-based ideologies in another consolidated platform connected by the same parent company."
Since it's a newly launched platform, it levels the playing field for all users and brands. It'd be a good idea to start using it now so that you can stay ahead of the curve. 
Pinterest
Pinterest is very niche-specific and is not recommended for all. If you have a fashion, food, travel, weddings, and crafts company, you can try your hands at it. But remember, Pinterest is all about aesthetics, so your posts and content should align with this focus. Pinterest says,

"The best-performing content on Pinterest incorporates solid lighting, great framing, high-resolution assets and stylized effects and/or text."
If you are unsure whether your content is good enough, ask yourself if you would be saving and sharing it with your friends. 
Bottomline
Rather than pushing your products to your audience, show them the value of the products and create content that enhances your brand image. Be consistent with the brand image you are building, because that's what helps build and retain a community. 
Read more: Here's why using AI for content as an entrepreneur may not be a good idea