Mountain Dew recently revealed its collaboration with Ranveer Allahbadia. Renaming the show as "Mountain Dew Darr Ke Aage Jeet Hai stories on The Ranveer Show" for the next 60 days, it will showcase a dedicated segment titled 'Darr se Jeet Tak'.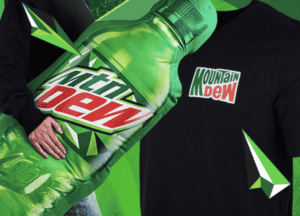 Audiences can expect to see cricket legend Yuvraj Singh sharing his personal 'Darr Ke Aage Jeet Hai' narrative, setting the tone for a 16-episode series. 
Ranveer, in a recent video, said, "You are not ready for the next 16 podcast episodes coming your way. One of the biggest phases of my career till date. Took HIMMAT (bravery) to get past all the possible DARR (fears) I felt over my career. But, The Ranveer Show is here to stay. We are going to keep going from strength to strength." 
The lineup is incredible and includes key figures, including boxing icon Mary Kom, musical talent Krsna, culinary maestro Vikas Khanna, and cricket titan Kapil Dev, among others. Each guest will share their distinct stories of resilience and triumph over fear.
Ranveer also revealed, "I too had a lot of fear in life. Fear of failure, fear of rejection, fear of self-doubt. Created more than 500 podcasts. At the same time, I learnt about the truth of life from 500 people. Accept the fear. Stare into the eyes of fear. And say it openly. Accept it openly. Darr ke aage jeet hai."
The category head of  Dew, PepsiCo India, Akankshaa Dalal shares, "As a brand, Mountain Dew has always championed the indomitable spirit that propels individuals beyond their fears to embrace victory. Our partnership with Ranveer Allahbadia and The Ranveer Show is a testament to our commitment to inspiring the youth of India. Through the 'Darr Ke Aage Jeet Hai' stories, we aim to fuel the courage that resides in every individual, encouraging them to triumph over challenges and redefine their limits. This collaboration is not just about overcoming specific fears; it's about reaching a diverse audience, recognising that fears are subjective and unique to each person. We hope to inspire people across the board, fostering a collective sense of courage and determination that transcends individual boundaries."
Commenting on the new development, Allahbadia said, "With everything I have taken on in my journey, I am always looking to inspire and motivate people with the stories of the guests on my podcast. The Ranveer Show engages a varied audience set across the country, and I am thrilled to be echoing these inspirational stories of courage with Mountain Dew through my podcast. 'Darr Ke Aage Jeet Hai' is a strong philosophy that I resonate with personally, and I am glad Mountain Dew has come in as a partner to further bring in these incredible stories to my audiences."
About Ranveer Allahbadia
Ranveer, who is from Mumbai, Maharashtra, India, is a young entrepreneur from India, YouTuber, Internet personality, fitness trainer, and social media influencer. He's additionally known for his present famous web stage name, BeerBiceps. He is generally perceived among individuals for his YouTube uplifting and inspirational recordings.
Other than this, he is likewise the prime supporter of Monk-E, which offers yoga, fashion, cooking, and grooming, among other exercises. It's not shocking that Ranveer has worked out a specialty for himself in the advanced world. In any case, it's his straightforwardness that strikes his fans—the manner in which he talks away, spills mysteries, and examines his life, energy, and friends—Monk Entertainment.
About PerpsiCo
PepsiCo generated more than $79 billion in net revenue in 2021, driven by a complementary beverage and convenience foods portfolio that includes Lay's, Doritos, Cheetos, Gatorade, Pepsi-Cola, Mountain Dew, Quaker, and SodaStream. PepsiCo's product portfolio includes a wide range of enjoyable foods and beverages, including many iconic brands that generate more than $1 billion each in estimated annual retail sales.
Read more: Social Media Platforms To Leverage: An Entrepreneur's Guide