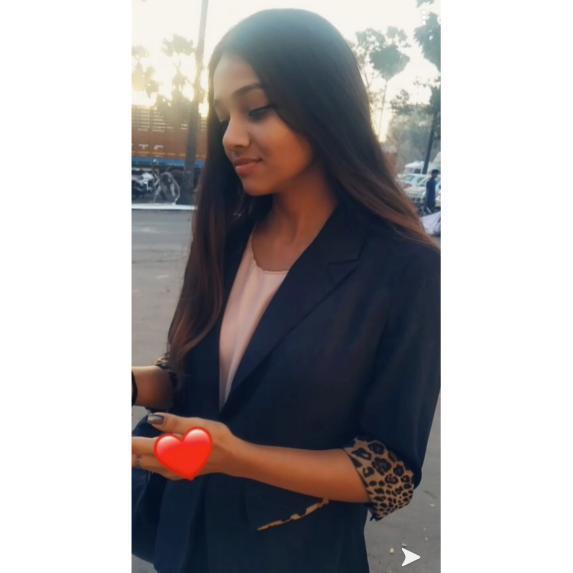 "You – yourself, not someone else – need to determine where you want to go and what you want to do in your life. And once you make that decision, you can begin mapping a plan to get there and focusing on that objective every single day."
Meet Miss Saloni Doshi, 21 years old just gave her final year exam and also completed her diploma in banking and financial sectors and also a leading Affiliate marketer.
One day in lockdown she was scrolling through instagram and she got a text from an Affiliate marketer. She gave her this opportunity where they taught her how to do marketing and they gave her a platform where she can implement it and Earn from social media.
In the beginning it was very difficult for her as no one guided her, she herself found ways and started earning, at that time she was in her last year of college. She had a lot of pressure as her exams were approaching and also took admission in diploma  courses. Her dad was suffering from Covid-19 virus, it was a very difficult time of her life but still she managed to earn ₹45k from social media. Being an Average student in studies and with diploma classes and affiliate business she still managed to come first in her class.
She just didn't Earn Money from this business but also Respect from her fellows. Their Achievements are also her achievement and she is very proud of them.
Handling her degree college classes & exams , diploma classes & exams and this business it was becoming very difficult to manage everything at the same time but she had to do it. And now as her degree exams and diploma exams are done and waiting for her results to come out, now she's focusing on this business but as results come out. She will be in a dilemma as she has to choose between a job or masters or maybe both and this business is also going to be there too.
She has started an Instagram profile for youth where she gives knowledge about how to earn from the internet and social media and also promotes here affiliate marketing business. Her Instagram id – @salonidoshiii
Her special message for youth.
-Just explore new things to find yourself and don't think about society. Society will judge you anyhow. More than I know.
Saloni Doshi is a successful digital entrepreneur today and is guiding many people. If you too are entangled in your life, how to find and work on a new opportunity in this great time. You can message Saloni Doshi on her Instagram.
The pages slugged 'Brand Connect' are equivalent to advertisements and are not written and produced by ET journalists.