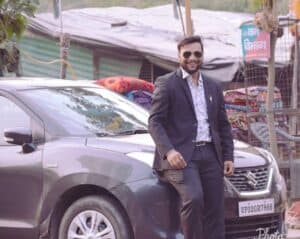 Richank Tiwary, the budding entrepreneur and founder of leading PR consultant, Mediatronics PR Pvt. Limited has recently achieved a milestone for the company by handling the PR efforts and activities for the Uttarakhand Elections on behalf Aam Admi Party. Richank in an interview said, " Aam admi party will be a good opponent for Congress and BJP. In 2002, when election were held in the State for the first time, Congress and BJP were leading but yet the remaining 48% of the voters were left out.
Prior to this, the founder has managed PR campaigns for BJP and Congress.
Richank, a new name in the PR consultancy business have reached heights through his offerings in his newly found startup Mediatronics PR Pvt. Limited. He started his journey at the age of 19 with few big brands. In 2016, Tiwari dropped out of his graduation college and came to Delhi to pursue Mass communications. During his mass communications, he grabbed opportunities that came his way. After finishing his graduation, he started his own company. With the onset of pandemic, his company didn't do well. He worked for a Canada-based PR company after which he started his new venture, Mediatronics PR Limited.
Mediatronics is a Delhi-based agency which specializes in Surveys, Political PR, Issue-based Advocacy & public affairs, Social Communication & cause management, Entertainment and lifestyle PR, PR & branding for a company venture. The company aims to supports more startups in the PR domain and has a vision to increase the media visibility for it's clients through a 360-degree approach.  It has worked with clients like Videocon, Sitaram Jindal Foundation, Jindal Aluminium Ltd.,  and FICAC. Services catered by the organization include PR, Image Management, Branding, Digital Outreach, Social Media Marketing and Public Perception. The company is well-known for making public relations strategy for it's clients and are focused for strategic designing, result-oriented implementation and expert media management.  It has worked for PR, Profile building and Public perception.
Richank says, " Our core team has a strength, vision and wide network of media relations to put you in spotlight when and where it matters the most"
From National TV channels, web portals, newspapers, Trade Publications and Google News are the various mediums through which the agency ensures that it's clients PR objectives are met clearly.    Currently, the company is listed as the top 10 PR consultants in Delhi NCR. It has organized five international campaigns with Dubai, Germany, Singapore, Canada and Australia.
For more details visit their website www.mediatronicspr.com