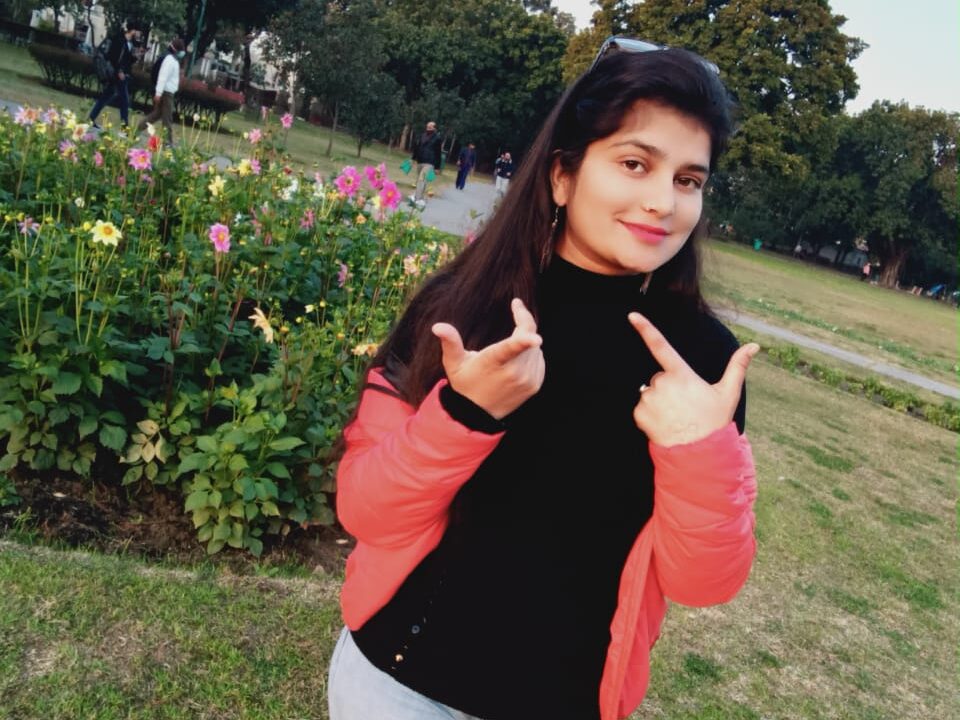 A wise person once said, "Life is not happening to you. Life is responding to you." – author unknown. This is absolutely true. You dictate what life hands you. If you make up your mind to be successful, odds are, you will be.

Introducing Miss Purnima Namdev to all our people. A girl with big ambition and dedication. Very dynamic personality and very generous nature. She belongs to a very rural area in Bijnor Uttar Pradesh. She aspires to become the top business person of our country. She was very fond of business. But as the story of every middle class person she faced many challenges both financially and mentally. She was the first one in her family to take this bold decision to start a digital marketing business.

She want to be an independent girl. She is also preparing for a government job and she manages her business and studies efficiently. She is doing her post graduation. She thinks of starting her business but her torn pockets and mental barriers held her back. But as every person thinks of earning money in college time to support herself she thinks too. But there was not something solid which would provide her regular income.
But one fine day in lockdown she was surfing her social media and one of her friends shared an amazing business plan. He introduced her to the affiliate marketing industry. Initially she thought that this can't be real. But then she started studying about it and exploring more about it. And when she knows the potential of this industry she started her business.
And one fine day she decided to start her business in digital marketing and from that day she never looked back. In a very short span of time she earned six figure income and made her family proud. Initially when she started it lot's of ups and downs were there. She was in self-doubt too whether she would do it or not. But defeating all odds she survived and shine like a star in this field.
Currently she is mentoring more than 50 people who need guidance regarding how to start business, build confidence and much more. She has bigger plans for the future regarding this business. She mainly focuses on women who want to achieve big.

She said Indian society is very biased towards women. They think that women can't handle big business. But Purnima is a successful example of this that women can do business better than men.
There was a very difficult time in her life when she was not financially stable but she took that challenge and overcame it. She says it is our mind which creates challenges if we understand our mind properly there are no challenges.She believes in charity too, like donating books and food to needy children.

Purnima Namdev is a successful digital entrepreneur today and is guiding a lot of people. If you too are entangled in your life, how to find and work on a new opportunity in this great time. You can message Purnima on her Instagram