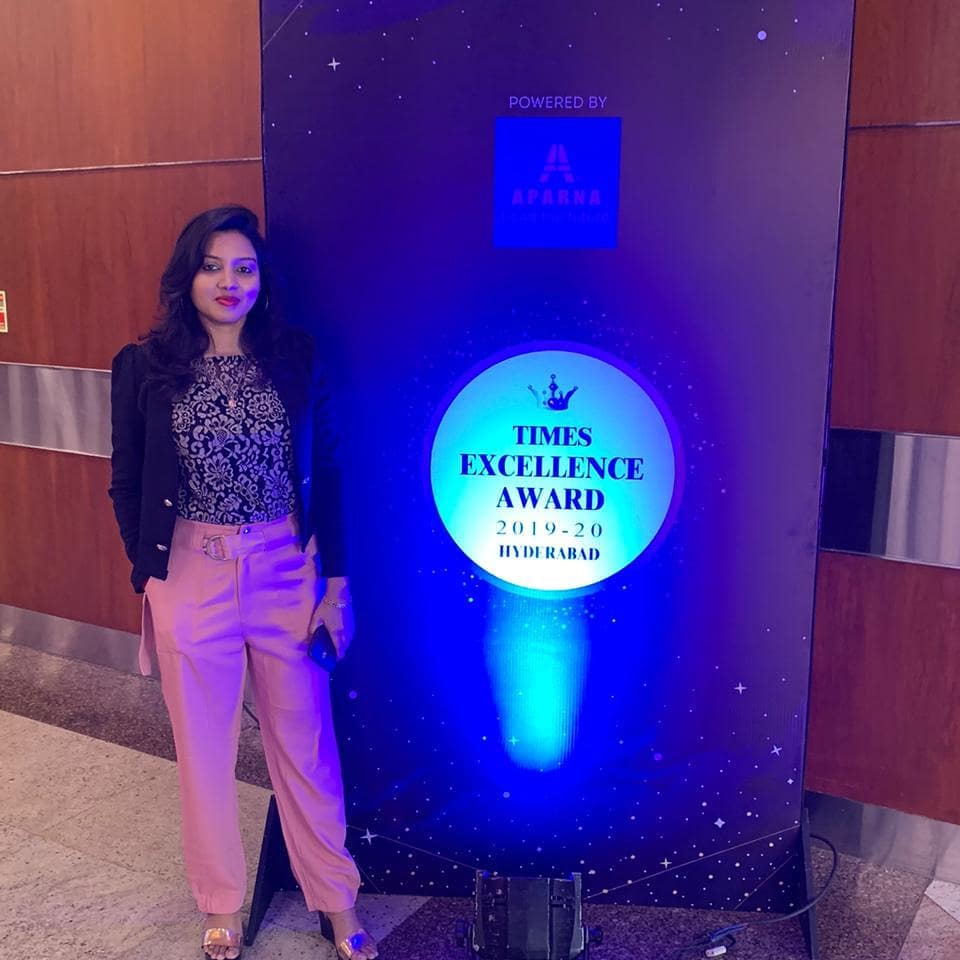 At the end of the day, the most important thing in life is not money or the materialistic things that we achieve or work for all our lives. Much rather, it's the way you leave your mark, your legacy and an imprint on the world and its future generations to come.
Today on our blog, we throw light on the life of Miss Parineeta Gupta, an ambitious young woman from India, coming from an average middle class family who has had to face all the struggles and tribulations in life that a woman coming from a middle class family in India has to. She doesn't like to talk much about her struggles, as a woman and a person from a middle working class in India because she realise the importance of having a positive attitude in life. It's obvious that she has struggles and to be honest any person has their own set of struggles, but at the end of the day the most important thing is how soon and when you overcome all of that and what you decide to do further.
She always knew that if she wants to achieve something big in life, she has to think big and beyond these minor or major idiosyncrasies of life. Everyone goes through them but breaking through all of the barriers has been her only major goal and focus in life. She likes to see the glass half full and then focus on what she can do with the glass half full rather than crying about the glass being half empty.
She constantly learns new skills and with her hard work and a huge zeal to learn, along with her 9-5 job she has managed to earn a handsome six figure income within 2 months, whereas as of now she has earned more than 1 Million Rupees through her company Just talk digital and the affiliate work which we'll talk about further as we get in. She's also now mentoring more than 300 people and helping them learn more about the digital world, as well as earn through it.
She's passionate, she's kind, she's generous, optimistic, empathetic towards people and an embodiment of positivity.
Like any other young girl, she has been in the grey about her career choices, as she should be. She's an explorer. She likes to explore her opportunities and the things that she's passionate about. Nobody's born knowing what they want to do in life.
"It's just a popular quote or a thing that people like to say, that people are born with their destiny and what they're meant to do in life, but in reality, it's simply not true, people make their destiny and people find what they are meant to do much later in life or sometimes earlier than others, after learning and experiencing so much. You may find it sooner or earlier depending on your individual experience." Says Parineeta.
Along with her 9-5 job, she discovered digital and social media marketing, and that's when she discovered that this is something that she's really passionate about. Eventually she learnt a lot more about digital marketing and became a major part of the industry.
She is now an affiliate marketer for a platform that helps people learn about digital and social media marketing along with an excellent opportunity for its learners to be able to earn. She feels that this generation in India needs to learn so much more about social media and digital marketing apart from just simply scrolling through reels or their Instagram feeds. She aims to help people realise the potential that the digital world holds at their fingertips and that they can do so much more than just liking some celebrity's post.
Soon after, she decided to start her own digital marketing and content writing agency called "Just Talk Digital" which helps its clients focus on their digital marketing and advertising strategy online along with SEO, content writing and several other things. She has a team of dedicated and extremely talented people whom she works with at her company and plans to take it to new heights and help the world realise the potential of social media. The marketing industry has completely transformed since the dawn of the Digital world and she just aims to help her clients and her students work and improve on their digital marketing skills and strategies. She believes that India is on the edge of the digital revolution and everyone can achieve their dreams by learning about the digital world.
She is also leading a team of more than 100 women entrepreneurs and helping them achieve new heights in life.
She is a very socially active, and an empathetic person and believes in helping people by educating and empowering them with the required skills. She is truly an example of hard work and dedication.
Parineeta is a successful digital entrepreneur today and is guiding a lot of people. If you too are entangled in your life, and want to find work or a new opportunity in this great time, You can message Parineeta on her Instagram.
Website: www.justtalkdigital.com